Hey y'all…happy Friday! I'm ready for a nice, lazy weekend, how about you?😊
FRIDAY FAVES

 is a little meme where I can post about some of my favorite book related topics, including various tropes and bookish stuff. I try to have a new theme every month and March's theme is:

ODE TO AN AUTHOR

March is the beginning of Spring and for some reason, I always associate Spring with poetry! Maybe it's leftover from lessons that were ingrained in my brain in high school or something. Either way, I decided a few months ago to step out of my comfort zone more often. So this month, I'm 

WRITING POETRY! EEEK

! But not just any poetry. No, I'll be writing an ode to 5 of my "Unicorn Authors" plus giving you my top 5 reads from each. I'll apologize ahead of time for my sad attempt at this, I am a bit rusty! Ready?😏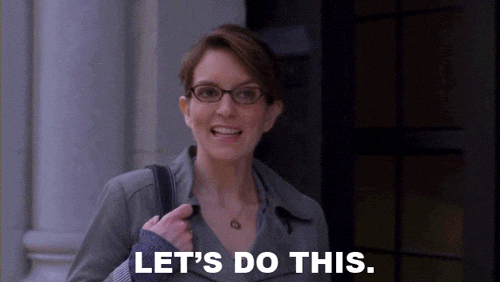 Ode To Kristen Ashley
Kristen Ashley was born in Gary, Indiana, USA. She nearly killed her mother and herself making it into the world, seeing as she had the umbilical cord wrapped around her neck (already attempting to accessorise and she hadn't taken her first breath!).
Kristen grew up in Brownsburg, Indiana but has lived in Denver, Colorado and the West Country of England. Thus she has been blessed to have friends and family around the globe. Her posse is loopy (to say the least) but loopy is good when you want to write.
Kristen was raised in a house with a large and multi-generational family. They lived on a very small farm in a small town in the heartland and existed amongst the strains of Glenn Miller, The Everly Brothers, REO Speedwagon and Whitesnake (and the wardrobes that matched).
Needless to say, growing up in a house full of music, clothes and love was a good way to grow up.
And as she keeps growing up, it keeps getting better.
Website
My top 5 favorites from Kristen Ashley (in no particular order):
Motorcycle Man (Dream Man #4) by Kristen Ashley
Get ready to ride . . . 
Tyra Masters has had enough drama to last a lifetime. Now, she's back on track and looking forward to her new, quiet life. Until she meets the man of her dreams. The tattooed, muscled biker plies her with tequila-and the best sex of her life. She knows it isn't the tequila and hot sex talking. He's the kind of man she's always wanted. Unfortunately, he's also her new boss . . .
Kane "Tack" Allen has a rule. He doesn't employ someone he's slept with. So when he learns he spent last night in bed with his new office manager, he quickly fires Tyra. Yet when Tyra stands up to him and fights for her job, Tack is intrigued. He tells her she can keep her job on one condition: no more sex. Ever. But as things heat up between them, Tack finds that he'll be the one breaking all the rules…
Rock Chick (Rock Chick #1) by Kristen Ashley
Indy Savage, cop's daughter, rock chick and used bookstore owner, has been in love with Lee Nightingale, once bad boy, now the man behind Nightingale Investigations, since she was five years old. No matter what ingenious schemes Indy used to capture his attention, Lee never showed an interest and Indy finally gave up. Now Indy's employee, Rosie, has lost a bag of diamonds and bad guys are shooting at him. When Indy gets involved, Lee is forced to help. Complicating matters, Lee has decided he's interested, Indy's decided she's not. But she can't seem to keep Lee out of her life when she's repeatedly stun gunned, kidnapped and there are car bombs exploding (not to mention she's finding dead bodies).
Indy's best bet is to solve the mystery of the diamonds before Lee. Lee's challenge is to keep Indy alive and, at the same time, win back her heart.
Sweet Dreams (Colorado Mountain #2) by Kristen Ashley
Welcome to New York Times and USA Today bestselling author Kristen Ashley's Colorado Mountain Series, where friends become family and everyone deserves a second chance.
When you lose everything, anything is possible.
Lauren Grahame needs a whole new life. A simpler life. After leaving her cheating husband, she moves to Carnal, Colorado, takes a job as a waitress, and realizes she might have finally found the hometown she'd been searching for. Except things are about to get a lot more complicated . . .
Lauren's fresh start does not include her growing feelings for her boss, Tate Jackson. She'll take the new friends, the new job, not to mention the incredible banana bread from the local coffee shop, but love is not on the agenda.
However, the people of Carnal know chemistry when they see it, and they're not about to let Tate and Lauren miss their chance.
At Peace (The 'Burg #2) by Kristen Ashley
Violet Winters once had it all but lost it when her husband was murdered by a criminal madman. During a cold winter night Violet has to leave her warm bed to tell her neighbor to turn the music down. And that's when she meets sinister, scarred, scarily attractive security specialist, Joe Callahan.
She wants to deny it, but Violet can't beat back the hunger she feels for Joe so she gives in again and again. Feeling it himself, Joe feeds Vi's hunger, breaking his own rules to keep her in his bed.
Even though Violet had only one man in her life, she's sure Joe is giving her the signals and Vi decides she's ready to take a second chance at life and, maybe, love. But Violet doesn't know the dark secrets in Joe's past, secrets so soul-wrenching, they've drained him dry. With nothing left to give, Joe's determined to live his life alone and he breaks Violet's heart.
Crushed by Joe's betrayal, Violet comes to terms with the fact that, no matter what signals he gave, Joe was not theirs to win. But Violet's husband's murderer is obsessed with her and heartbreak again haunts the door of the Winters home. When it does Joe is forced to face the knowledge that he can't fight Violet's pull, she's under his skin and filled him full to bursting.
Joe needs to win her back and put his life on the line to keep Violet safe. But, having had it all once, can Violet endure losing Joe?
Wild Man (Dream Man #2) by Kristen Ashley
She's about to walk on the wild side . . . 
While filling the display case in her bakery, the bell over the door sounds and Tessa O'Hara looks up to see the man of her dreams. Within thirty seconds he asks her out for a beer. But after four months of dating, she discovers he's an undercover DEA agent-and he's investigating her possible role in her ex-husband's drug business. For Tess, this means their relationship is over.
Brock disagrees. He's committed to his anti-drug mission, but he's fallen in love with the beautiful woman who's as sweet as her cupcakes-and he'll do anything to win her back. Standing between Tess and Brock are their own exes, one of them a drug lord who's determined to get what he wants. Now as danger threatens, can Brock break the rules he's lived by and let loose his wild side to protect the woman he loves?
So, what did you think of my ode to K.A.?!?😂 Have a great day y'all!💜