Hey y'all…is it
FINALLY FRIDAY

?? Geez, it's been a long freaking week and I'm more than ready for the weekend!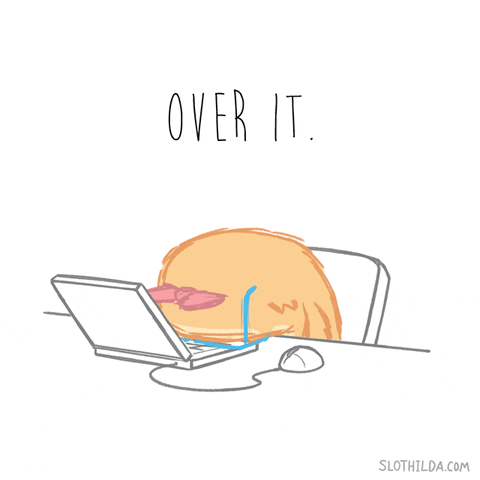 ICYMI: Friday Faves is a little meme where I can post about some of my favorite book related topics. I try to have a new theme every month and February's theme is: ROMANTIC MOVIES!🎬

February is the month for LOVE!💘 But since I am a ROMANCE book blogger, I'm always posting about something from the romance genre. Sooo…let's mix it up a bit! I took four of my favorite romantic movies and found some of my favorite books to fit in their plots. Make sense?
The Wedding Singer is a 1998 American romantic comedy film directed by Frank Coraci and written by Tim Herlihy. It stars Adam Sandler as a wedding singer in the 1980s and Drew Barrymore as a waitress with whom he falls in love. It was produced by Robert Simonds for US$18 million and grossed $80.2 million in the United States and $123.3 million worldwide.

From Wikipedia.org
Rock Chick Reckoning (Rock Chick #6) by Kristen Ashley
Stella's the lead singer and lead guitarist of the Blue Moon Gypsies and Stella used to be Mace's girl. Mace broke up with her though and the loss of him rocked her world. But Stella gets a call, late at night (again) from one of the members of her crazy band. She has to go play clean up (again) and runs into Mace (and a shed load of police) and ends up getting shot.
Mace finds he doesn't like it much that his ex-girlfriend got shot, right in front of him but it's worse. A very bad man has thrown down the gauntlet and ALL the Rock Chicks are in the firing line. Stella doesn't want Mace to be the one to keep her alive but she has no choice… mainly because Mace isn't giving her one.
💘 (Who's surprised that KA is on my list? 😂 But seriously, Stella is a BAD. ASS.) 💘
Hard Rock Tease (Darkest Days #1) by Athena Wright
Rock god Noah Hart needs inspiration. And he's choosing me as his muse.
In my darkest days, I found solace in the words of rock star god Noah Hart. He saw into my heart. And I saw into his. Even though we'd never met, I felt as if I knew the man behind the music.
Then I met him.
Noah isn't a wounded poet.
He's a jerk.
He's abrasive, cutting, and guarded as hell. He says people are selfish. He says we're only out for ourselves. He refuses to trust. He refuses to let anyone in.
I'm supposed to be helping him write a song. I'm supposed to be his confidant.
But the only time we connect is when we take to his bed. Noah plays my body as skillfully as he plays the piano. He makes me feel things I've never dreamed of.
And that includes heartache.
The man behind the music is nothing like I imagined.
Who exactly is this Noah Hart I've met, and what the hell happened to my soulful, romantic poet?
— — —
Hard Rock Tease is a sexy, full length New Adult Rock Star Romance. It is the first novel in the Darkest Days series, but can be read as a standalone with a HEA.
A note from the author: This book is complete and utter fangirl wish fulfillment. It is not realistic in the slightest. Then again, who reads rock star romances for realism, anyway? 😉
🔝 (OMG, I love this, perfectly said Ms Wright!) 🔝
From the author who brought you A Thousand Boy Kisses comes the new emotional novel, A Wish For Us.
A story of music. A story of healing. A story of love conquering all.
Nineteen-year-old Cromwell Dean is the rising star of electronic dance music. Thousands of people adore him. But no one knows him. No one sees the color of his heart.
Until the girl in the purple dress. She sees through the walls he has built to the empty darkness within.
When Cromwell leaves behind the gray skies of England to study music in the South Carolina heat, the last thing he expects is to see her again. And he certainly doesn't expect that she'll stay in his head like a song on repeat.
Bonnie Farraday lives for music. She lets every note into her heart, and she doesn't understand how someone as talented as Cromwell can avoid doing the same. He's hiding from his past, and she knows it. She tries to stay away from him, but something keeps calling her back.
Bonnie is the burst of color in Cromwell's darkness. He's the beat that makes her heart skip.
But when a shadow falls over Bonnie, it's up to Cromwell to be her light, in the only way he knows how. He must help her find the lost song in her fragile heart. He must keep her strong with a symphony only he can compose.
A symphony of hope.
A symphony of love.
A symphony of them.
🎶 So vibrantly written, I swooned all over the place with this one! 🎶
From bestselling author L.J. Shen, comes a new, standalone, contemporary romance.
It should have been easy.
I needed the money. He needed a babysitter to keep him from snorting himself to death.
I was cherry-picked especially for him. Responsible. Optimistic. Warm. Innocent.
The worst part is that I should have known better.
Alex Winslow. British rock star. Serial heartbreaker. Casanova with whiskey eyes.
"Don't get near the devil in a leather jacket. He'll chew you up and spit you out."
Guess what? I didn't listen.
I signed the contract.
World tour. Three months. Four Continents. One hundred shows.
My name is Indigo Bellamy, and I sold my soul to a tattooed god.
Problem was, my soul wasn't enough for Alex Winslow. He ended up taking my body, too.
Then he took my heart.
Then he took my all.
🎸 Alex is an asshole that you'll love to hate! 🎸
After Care (Sexy Silver Foxes) by L.B. Dunbar
Breast cancer survivor Edie Williams is ready to live.
Divorced. Mother of two.
She's planned the vacation of a lifetime for a reboot,
only to encounter an awakening adventure—Tommy Carrigan.
Manager of the band Collision, Tommy Carrigan has his plate full.
Independent. Carefree.
He's on an annual holiday with his band family,
when the unexpected happens—Edie Williams.
Love might be just what the doctor prescribed,
but can it survive the world of rock-n-roll?
+ + +
If you enjoyed The Sex Education of M.E., you'll love After Care, another romance for the over-forty from L.B. Dunbar.
Continue the adventure previously published in Love Notes, the newsletter of L.B. Dunbar.
😍 This was my first book from L.B. Dunbar and now I'm addicted…I can't wait to read more of her work! 😍
So what do you think about the Rockstar Trope? Do you read these kinds of books? Have a groovy day y'all!💜