Hey y'all…happy
FRIDAY

!💜
ICYMI

: Friday Faves is a little meme where I can post about some of my favorite book related topics. I try to have a new theme every month and February's theme is: 

ROMANTIC MOVIES

!🎬

February is the month for 

LOVE

!💘 But since I am a 

ROMANCE

 book blogger, I'm always posting about something from the romance genre. Sooo…let's mix it up a bit! I took four of my favorite romantic movies and found some of my favorite books to fit in their plots. Make sense?
Here's a hint of today's movie theme, you're welcome!😉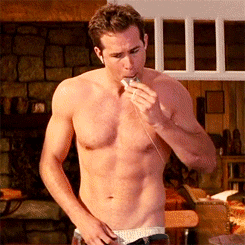 The Proposal is a 2009 American romantic comedy film directed by Anne Fletcher and written by Peter Chiarelli. The film stars Sandra Bullock and Ryan Reynolds with Betty White, Mary Steenburgen and Craig T. Nelson. The plot centers on a Canadian executive who learns that she may face deportation from the U.S. because of her expired visa. Determined to retain her position as editor in chief of a publishing house, she convinces her assistant to temporarily act as her fiancé.
From Wikipedia.org
*Links will take you to Goodreads!
Suddenly Engaged (Lake Haven #3) by Julia London
Single mother Kyra Kokinos spends her days waiting tables, her nights working on her real estate license, and every spare moment with her precocious six-year-old daughter, Ruby—especially when Ruby won't stop pestering their grumpy next-door neighbor. At first glance, Dax Bishop seems like the kind of gruff, solitary guy who'd be unlikely to offer a cup of sugar, let alone a marriage proposal. But that's exactly what happens when Ruby needs life-saving surgery.
Dax showed up in East Beach a year ago, fresh from a painful divorce and looking for a place where he could make furniture and avoid people. Suddenly his life is invaded by an inquisitive munchkin in sparkly cowboy boots—and her frazzled, too-tempting mother. So he presents a practical plan: his insurance will help Ruby, and then they can divorce—zero strings attached.
But soon Kyra and Dax find their engagement of convenience is simple in name only. As their attraction deepens, a figure from the past reappears, offering a way out. Can Kyra and Dax let go so easily, or has their sudden engagement become something more?
They say your first kiss should be earned.
Mine was stolen by a devil in a masquerade mask under the black Chicago sky.
They say the vows you take on your wedding day are sacred.
Mine were broken before we left church.
They say your heart only beats for one man.
Mine split and bled for two rivals who fought for it until the bitter end.
I was promised to Angelo Bandini, the heir to one of the most powerful families in the Chicago Outfit.
Then taken by Senator Wolfe Keaton, who held my father's sins over his head to force me into marriage.
They say that all great love stories have a happy ending.
I, Francesca Rossi, found myself erasing and rewriting mine until the very last chapter.
One kiss.
Two men.
Three lives.
Entwined together.
And somewhere between these two men, I had to find my forever.
Bishop (Arizona Vengeance #1) by Sawyer Bennett
Meet the Arizona Vengeance, hockey's hottest new team. They're burning up the ice—until a one-night-stand with the coach's daughter freezes one player in his skates.
Bishop Scott, co-captain. Not too shabby, huh? It's all part of my fresh start with the NHL's latest expansion team, and that means new teammates, a new coach, a new city, and a big new contract. Basically, I cannot f***ing wait to show my old squad what they're missing.
But first, I decide to check out the town before the grind begins. Turns out Arizona chicks are totally smokin', and I'm fortunate enough to meet one who's looking for the same thing I am: a night of anonymous, unforgettable, no-strings-attached sex.
Fast forward to the Vengeance arena. It's the last place I expect to see her again—let alone in her own office. Then bells go off and I finally realize who this girl is: Brooke Perron. My new coach's daughter. All of a sudden, we're picking up right where we left off, which means our hands are all over each other. That's when her dad—my boss—walks in. And before I can get a word out, Brooke's introducing me as her fiancé.
Sure, she just saved my ass. So why do I get the feeling Brooke's going to turn my world upside down? Maybe it's because this fake relationship feels way too real. . . .
Prairie Heat (Cowboys of the Flint Hills #1) by Tessa Layne
The Rancher's Son
Cowboy Blake Sinclaire is determined not to repeat the sins of his father. That means choosing to love no one and save the settling down for his younger brothers. But one woman has thrown a wrench in those plans – Maddie Hansen, the sexy scientist who also happens to be the daughter of his family's greatest enemy.
The Woman He Shouldn't Want
Physicist Maddie Hansen vows she'll never come back to the small town where she grew up – Prairie, Kansas. She'd rather stay in a dead-end job than stay trapped in a loveless marriage as a rancher's wife. But she can't stay away from Blake, especially after he saved her father's life.
Will their love take them supernova, or collapse into a black hole?
Maddie's father owns land that used to belong to the Sinclaires, and Blake will do anything to get it back – including talking Maddie into a fake engagement. But Blake's got secrets. Big secrets. And when they come to light, will their love withstand the shockwaves?
Faking It (Book Boyfriend #2) by Carly Phillips & Erika Wilde
Confirmed bachelor Max Sterling isn't into rescuing damsels in distress, but when the very tempting Hailey Ellison needs his help, there's only one thing for him to do. Step in and pose as her loving fiancé. Except there is nothing fake about his attraction to her, or how much he wants her beneath him in his bed, moaning his name. But what starts as a sexy, flirty, temporary engagement, quickly becomes something more serious that neither one ever anticipated.
It seems like there's all kinds of reasons for a fake engagement or relationship! So, what do you think of this trope? Yay or nay? Have a great day y'all!💜