Hey y'all…happy
FRIDAY FAVES!

Are you like me, unbelieving that's it's February 1st!?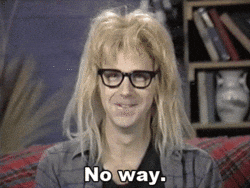 ICYMI

: Friday Faves is a little meme where I can post about some of my favorite book related topics. I try to have a new theme every month and February's theme is:

ROMANTIC MOVIES

!🎬
February is the month for
LOVE

!💘 But since I am a

ROMANCE

book blogger, I'm always posting about something from the romance genre. Sooo…let's mix it up a bit! I took four of my

favorite romantic movies

and found some of my

favorite books

to fit in their plots. Make sense?
Theatrical Movie Poster
The Princess Bride is a 1987 American romantic comedy fantasy adventure film directed and co-produced by Rob Reiner, starring Cary Elwes, Robin Wright, Mandy Patinkin, Chris Sarandon, Wallace Shawn, André the Giant, and Christopher Guest. Adapted by William Goldman from his 1973 novel of the same name, it tells the story of a farmhand named Westley, accompanied by companions befriended along the way, who must rescue his true love Princess Buttercup from the odious Prince Humperdinck. The film effectively preserves the novel's narrative style by presenting the story as a book being read by a grandfather (Peter Falk) to his sick grandson (Fred Savage).
Kiss of a Dragon (Fallen Immortals #1) by Alisa Woods
LUCIAN
I am a Dragon Prince of the House of Smoke… and I am dying. 
Five hundred years is truly enough for a man like me. A monster. Yet a ten-thousand-year treaty will die with me, if I don't spawn a dragonling to take my place. My two brothers are no use in this task. It falls to me, the eldest by a hair's breadth, and yet, I cannot face the horror of another sealing. Another death. Another woman's blood on my hands.
ARABELLA 
I was saved from death in a dark Seattle alley by an impossibly beautiful man who swooped in on golden wings. Now he's taken me to his lair, opened my eyes to a world of immortals I didn't know existed, and given me an impossible task—find him a mate. Then, and only then, will he set me free.
He needs her more than he wants; she wants him more than she should; and the fate of both the mortal and immortal worlds depends on not just repairing their hearts, but finding a Love that's True…
The FALLEN IMMORTALS series is a modern Beauty and the Beast story with flaming HOT dragon shifters, vengeful Dark Fae, and beguiling fallen angels.
The Princesses (The Princess #1-4) by Alexa Riley
It's crowns galore as we give you all the brooding kings your heart can hold. Climb on your throne and adjust your tiara… we've got cherries to pop and heirs to make.
Also included a brand new book: Unexpected Princess
BONUS STORY
Unexpected Princess
Romy has let the paparazzi make up their own story about him. But the secret he's managed to keep is his love for Star. He's watched her from a distance, loving her since the day he saw her, but never able to make his move.
Star has developed a reputation, even though she never had the fun of earning it. She's spent her life looking for love, and the tabloids have twisted it into something dirty. All she ever wanted was to find her forever, but she's ready to give up.
One morning Star wakes up in the bed of the biggest playboy around, and to her shock there's a ring on her finger. What? How? Who?
Warning: Don't worry… it all works out. It's safe, sane, and over-the-top as these two find their ridiculous happily ever after.
In Bed with a Highlander (McCabe Trilogy #1) by Maya Banks
Maya Banks' beguiling new trilogy features three unforgettable brothers risking everything to save their clan and their legacy—and to surrender their hearts to love.
Ewan McCabe, the eldest, is a warrior determined to vanquish his enemy. Now, with the time ripe for battle, his men are ready and Ewan is poised to take back what is his—until a blue-eyed, raven-haired temptress is thrust upon him. Mairin may be the salvation of Ewan's clan, but for a man who dreams only of revenge, matters of the heart are strange territory to conquer.
The illegitimate daughter of the king, Mairin possesses prized property that has made her a pawn—and wary of love. Her worst fears are realized when she is rescued from peril only to be forced into marriage by her charismatic and commanding savior, Ewan McCabe. But her attraction to her ruggedly powerful new husband makes her crave his surprisingly tender touch; her body comes alive under his sensual mastery. And as war draws near, Mairin's strength, spirit, and passion challenge Ewan to conquer his demons—and embrace a love that means more than revenge and land.
The King (Black Dagger Brotherhood #12) by J.R. Ward
Long live the King… 
After turning his back on the throne for centuries, Wrath, son of Wrath, finally assumed his father's mantle—with the help of his beloved mate. But the crown sets heavily on his head. As the war with the Lessening Society rages on, and the threat from the Band of Bastards truly hits home, he is forced to make choices that put everything—and everyone—at risk.
Beth Randall thought she knew what she was getting into when she mated the last pure blooded vampire on the planet: An easy ride was not it. But when she decides she wants a child, she's unprepared for Wrath's response—or the distance it creates between them.
The question is, will true love win out… or tortured legacy take over?
Wildest Dreams (Fantasyland #1) by Kristen Ashley
Seoafin "Finnie" Wilde was taught by her parents that every breath was a treasure and to seek every adventure she could find. And she learns this lesson the hard way when they perish in a plane crash. But she never forgets and when she discovers there is a parallel universe where every person has a twin, she finds a witch who can send her there so she can have the adventure of a lifetime.
But upon arrival in the Winter Wonderland of Lunwyn, she realizes she's been played by her twin and finds herself walking down the aisle to be wed to The Drakkar.
Thrown into inauspicious circumstances, with years of practice, Finnie bests the challenges and digs into her adventure. But as Frey Drakkar discovers the woman who is his new wife is not Princess Sjofn, a woman he dislikes but instead, his Finnie, a free-spirit with a thirst for venture just like him, without her knowledge he orders his new bride bound to his frozen world, everlasting.
But at the same time Frey plunges Finnie into a web of political intrigue that includes assassination plots, poison, magic, mystery and… dragons.
OK, I'll admit that I haven't actually read a whole lot of this trope so I really had to dig 😊 but I think I found a pretty good variety. Your turn! What are some of YOUR favorite ROYALTY IN ROMANCE books? Have a wonderful day y'all!💜