Hey y'all…happy
FRIDAY FAVES

! Thank goodness it's Friday, right? 😉 I'm finally starting to feel more like myself, I only have a small cough left, thank the good Thor!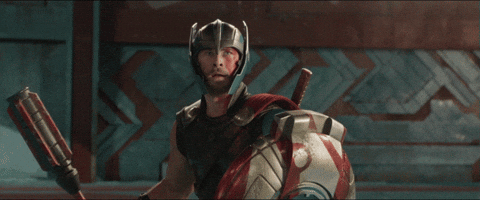 Today, I'm posting about my
most wanted PAPERBACKS

of 2019. And I made the distinction between paperback and e-book (<– last week's post) because shelf space is extremely limited in my house. It sucks but I basically only have ONE bookcase to house my beauties so I'm very careful about what goes on there. At least until my kiddos fly the coop, then all bets are off!😜 Also, I have hardback editions listed below too but I prefer paper because they take up less space!
From USA Today and Washington Post bestselling author L.J. Shen comes an enemies-to-lovers romance with a twist…
They say your first kiss should be earned.
Mine was stolen by a devil in a masquerade mask under the black Chicago sky.
They say the vows you take on your wedding day are sacred.
Mine were broken before we left church.
They say your heart only beats for one man.
Mine split and bled for two rivals who fought for it until the bitter end.
I was promised to Angelo Bandini, the heir to one of the most powerful families in the Chicago Outfit.
Then taken by Senator Wolfe Keaton, who held my father's sins over his head to force me into marriage.
They say that all great love stories have a happy ending.
I, Francesca Rossi, found myself erasing and rewriting mine until the very last chapter.
One kiss.
Two men.
Three lives.
Entwined together.
And somewhere between these two men, I had to find my forever.
Read my 5 star review HERE!
The Wish Collector Paperback by Mia Sheridan
*Released November 2018 but I'm shelving it here anyway!
New Orleans, a city of mystery and magic, of secrets and dreams, and a history drenched in both love and the deepest of heartache.
When ballet dancer Clara Campbell arrives in New Orleans, lonely and homesick, she is immediately captivated by the story of Windisle Plantation and the tragic tale that is said to have transpired beyond its gate. Legend has it that it is abandoned by all living souls, but to Clara's great surprise, it is not a ghost she hears through the stone wall surrounding the property, but a flesh and blood man. A scarred stranger with a pain deeper and darker than the churning waters of the Mississippi river that flows beside his self-imposed prison.
The ruined man behind the wall hides himself from the world. The last thing he expects is to find a friend in the selfless girl who speaks to him through the cracks in the rock. The girl who keeps returning week after week. The girl who makes him wish for things he has long since given up on. The girl who strikes both fear and hope within his wounded heart. But there can be no future for them, no life beyond Windisle, for no one knows better than him that monsters only live in the dark.
The Wish Collector is the story of shame and triumph, of loneliness and love, and the miracle of two hearts connecting despite the strongest of barriers between them.
The Savior (The Black Dagger Brotherhood series) Hardcover – April 2, 2019 by J.R. Ward
A vampire and a scientist's fates are passionately entwined in a race against time in this thrilling romance in the #1 New York Times bestselling "utterly absorbing and deliciously erotic" (Angela Knight, New York Times bestselling author) Black Dagger Brotherhood series.
In the venerable history of the Black Dagger Brotherhood, only one male has ever been expelled—but Murhder's insanity gave the Brothers no choice. Haunted by visions of a female he could not save, he nonetheless returns to Caldwell on a mission to right the wrong that ruined him. However, he is not prepared for what he must face in his quest for redemption.
Dr. Sarah Watkins, researcher at a biomedical firm, is struggling with the loss of her fellow scientist fiancé. When the FBI starts asking about his death, she questions what really happened and soon learns the terrible truth: Her firm is conducting inhumane experiments in secret and the man she thought she knew and loved was involved in the torture.
As Murhder and Sarah's destinies become irrevocably entwined, desire ignites between them. But can they forge a future that spans the divide separating the two species? And as a new foe emerges in the war against the vampires, will Murhder return to his Brothers… or resume his lonely existence forevermore?
Free (Chaos Series Book 7) Kindle Edition by Kristen Ashley
*No release date for the paperback yet!
Through good times, bad times and times of war, Cole "Rush" Allen grew up in the Chaos Motorcycle Club. Along this journey, he watched his father, Tack, and his MC brothers fight, sweat, bleed and die to steer the Club to legitimacy.
And they've got one more battle on their hands.
A battle they have to win.
But when Rush meets the woman who put herself right in the thick of it, he knows he has to stop at nothing to get her out.
Rebel Stapleton has lost someone she loves to murder and she's the kind of woman who's going to do something about it. She puts her career on the line, and her life, to bring the man who did it to justice.
That is, she does this until Rush Allen intervenes.
Chaos is at war and they're about to face the ultimate showdown. They'll have to negotiate skeletons from the past, enemies becoming allies, and loved ones in the line of fire on their ride to be…
Free.
A Curse So Dark and Lonely Hardcover – January 29, 2019 by Brigid Kemmerer
In a lush, contemporary fantasy retelling of Beauty and the Beast, Brigid Kemmerer gives readers another compulsively readable romance perfect for fans of Marissa Meyer.

Fall in love, break the curse.
It once seemed so easy to Prince Rhen, the heir to Emberfall. Cursed by a powerful enchantress to repeat the autumn of his eighteenth year over and over, he knew he could be saved if a girl fell for him. But that was before he learned that at the end of each autumn, he would turn into a vicious beast hell-bent on destruction. That was before he destroyed his castle, his family, and every last shred of hope.
Nothing has ever been easy for Harper. With her father long gone, her mother dying, and her brother barely holding their family together while constantly underestimating her because of her cerebral palsy, she learned to be tough enough to survive. But when she tries to save someone else on the streets of Washington, DC, she's instead somehow sucked into Rhen's cursed world.
Break the curse, save the kingdom.
A prince? A monster? A curse? Harper doesn't know where she is or what to believe. But as she spends time with Rhen in this enchanted land, she begins to understand what's at stake. And as Rhen realizes Harper is not just another girl to charm, his hope comes flooding back. But powerful forces are standing against Emberfall . . . and it will take more than a broken curse to save Harper, Rhen, and his people from utter ruin.
Aaand that's it, so far! What about you, what books are you looking forward to adding to your shelf? Have a fabulous day y'all!💜