Hey y'all…happy
Manic Monday

! On this

LAST DAY of 2018

, I want to wish everyone a very

H

appy New Year

!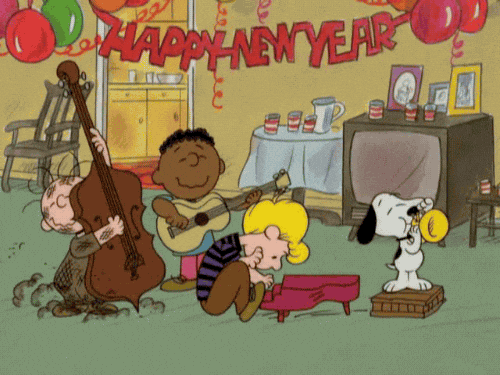 Here's what's happening with me:
So I'm still trying to recover from the holidays and of course I've got some cooking to do for our family celebration of the New Year tonite.
BUSY, BUSY, BUSY!

I'll also be taking Mr. A. to see the radiologist about a new battle plan today. He's been lucky enough to have had these past few weeks off of chemo and he's been resting up. Now we have to get back to our rigorous schedule.
Here's what's happening on the blog:
I'm hoping to bring back all of my fun posts in the coming weeks:
Throwback Thursday
Friday Faves
Sunday's Song
Plus, I want to go back and pull some old favorites out of the closet like
Bobo's Retro Fave

,

Bobo's Book Babes

&

Book and Music Quotes

as well as

Down the TBR Hole

and

Theme Memes

. Now when I'll be able to fit all that in, who knows? 😀
I've got two books on my kindle this week, one's an ARC and the other's from my extensive library…😉
Wicked Knight (Wicked Horse Vegas Book 5) Kindle Edition by Sawyer Bennett
Mr. President (White House Book 1) Kindle Edition by Katy Evans
Have a wonderful and safe New Year's Eve, y'all!!💜