Hey y'all…welcome to 
DAY 29

(<–only 2 days left!) of 

BLOGMAS: BEST BOOKS OF 2018

! The very awesome and wonderful blogger, Sophie, over at Beware of the Reader is hosting this challenge where I will attempt to post about the 

BEST OF THE BEST

 in contemporary romance every day this month. Go check out her blog!!💙
I've thought long and hard (no pun intended) about today's post:
THE MOST MEMORABLE SCENE

! Gah…another tough one, I mean I've read 179 books this year. That's a lot of fantastic scenes! But in the end, I decided on a fun one that I still think about whenever I see a certain dessert…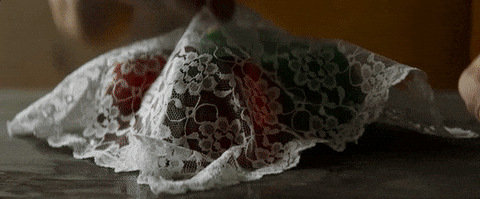 Goodreads: The Birthday List (Maysen Jar #1) by Devney Perry
My pick for the
MOST MEMORABLE SCENE

is the

JELL-O SCENE

from

The Birthday List by Devney Perry

!
Here's a small
TASTE

:
 "One second she was standing, the next she was flying through the air.
Splat.
Green Jell-O flew everywhere as Poppy screamed. She gargled as a chunk landed in her mouth— I gagged— then spit it out, struggling to sit up. Goo dripped from her fingertips and the knot of her hair. Her tank top would never be white again.
And I couldn't resist. My phone was still in my hand and I lifted it up for a photo burst." -Devney Perry
Hahaha…too funny! 😂 So what's your most memorable scene this year? Have a fabulous day y'all!💚