Hey y'all…welcome to 
DAY 26 (<– yikes) of BLOGMAS: BEST BOOKS OF 2018

! The very awesome and wonderful blogger, Sophie, over at Beware of the Reader is hosting this challenge where I will attempt to post about the 

BEST OF THE BEST

 in contemporary romance every day this month (already messed that up, ooops! 😳). Go check out her blog!!💙
Happy Day After Christmas! I truly hope y'all had an excellent day, whether you celebrate or not. I took Monday and Tuesday off from blogging so that I could spend some time with my family so today and tomorrow, I've got
TWO

Best of's to share. Today is all about those hot alphas:

THE BEST MALE MAIN CHARACTER

and

THE BEST MALE SECONDARY CHARACTER!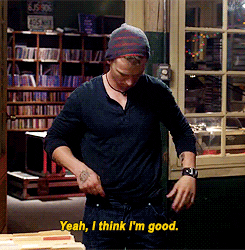 Goodreads: With Everything I Am (The Three #2) by Kristen Ashley
*This was READ & REVIEWED on January 20, 2018
CALLUM from With Everything I Am

is my winner! As with all of KA's heroes, I found myself MELTING for this dominant werewolf!
 "If I could have wished what I thought was my perfect mate on the wind and had her come back to me in a storm, I could never have come up with anything as exquisite as you." -Kristen Ashley
With Everything I Am by Kristen Ashley
My rating: 5 of 5 stars
WITH EVERYTHING I AM is book two in The Three series. This is a suspenseful, paranormal romance with a wolf king and his human queen. This story's centered around Callum and Sonia, the second couple of the prophesied "Three" and so the series should be read in order (and I just plowed through one after another!)
Callum and Sonia were "destined" to be together, though it's hard to tell in the beginning since it seems they're so completely different! Callum is the king of wolves and Sonia is a very special human who has no clue that supernatural beings exist. This series just keeps getting better! I mentioned in my review of book one how much I loved this plot but it's worth mentioning again! The world that Kristen Ashley built is simply FANTASTIC, utterly captivating and exciting.
Callum is probably one if my most favorite of KA's heroes. He was sigh worthy, sexy, strong, protective…a total bad ass! I actually felt almost sorry for poor Sonia. It seems she spent her whole life being manipulated even though it was for her own safety. But she was the soft that Callum needed to smooth out his rough parts and I loved watching them come together!
There's a more suspenseful feel to this book as more is being revealed about the prophecy. The twists and turns had me turning page after page. But, WOW, the last few chapters is why I adored this book! I cried and then swooned and was in awe of where the story took me. This is why this series will be on my READ AGAIN E-SHELF! Told from dual POVs with a happy for now ending for Callum and Sonia (but with a crazy teaser for book three!)
Goodreads: Up in Smoke (King #8) by T.M. Frazier
NINE from Up In Smoke wins! 

Nine is the long lost brother of another of my favorite characters by T.M. Frazier:

PREPPY

. If you follow the series, you might remember Nine making an appearance several times throughout Preppy's epic story. And I'm totally fan girling over the soon to be released book for him (no release date yet)!!! He doesn't have a huge part in Smoke and Frankie's story but even his short cameo had me squealing!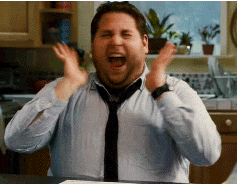 "I smile because I can't not smile at Nine. He's attractive and witty and, unlike some people, warm." – T.M. Frazier
Goodreads: Nine, The Tale of Kevin Clearwater (King #9) by T.M. Frazier
Nine, The Tale of Kevin Clearwater
Coming 2019
Kevin's book. (Preppy's Brother)
Book 9 in the King Series.
Who are your favorite male characters? Have a fabulous day y'all!🌹