Hey y'all…welcome to 
DAY 23 (<– Good grief!) of BLOGMAS: BEST BOOKS OF 2018! 

The very awesome and wonderful blogger, Sophie, over at Beware of the Reader is hosting this challenge where I will attempt to post about the 

BEST OF THE BEST

 in contemporary romance every day this month (already messed that up, ooops! 😳). Go check out her blog!!🎅
Today's post is dedicated to the
BEST PLOT TWIST!

Now, I did have quite a few books to choose from in this category. It seems that I read a lot of romantic suspense…who knew?! And if you're familiar with this genre, you know that there's

ALWAYS

a plot twist in the story. But I managed to narrow it down to one…SERIES!😍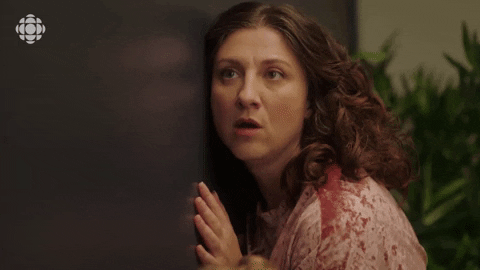 Book 1 of the addictive new Lace Underground trilogy.
Heartbreak led me there.
I had a mission but it didn't take long for my grasp on reality to come loose. As the tethers to my past were torn away I found myself inextricably bound to him, to the twisted monster.
Kane Freestone's secret world was like the ultimate mix of good and evil. They called him the mad genius, and he was just that. I hated him as much as I couldn't live without him. During those months underground, he was the center and soul of my existence, my oxygen.
Only one person could bring me out of the haze—Detective James Maddox.
*Read My Review For DEVOTED (Lace Underground Series #3)
My rating: 5 of 5 stars
DEVOTED is the conclusion to the Lace Underground series and must be read last!
This book begins right after book two ends. I don't like giving away spoilers but I'll just say that nothing is as it seems (remember Kane's tattoo?).
Admittedly, this book is much less intense than the first two books but I loved it just as much! Even knowing all the things that Kane did, I still had a huge soft spot for him. And, crazily, I was just as torn between Kane and James as Angie was. Tess Oliver wrote such a FANTASTICALLY character driven story that I felt myself able to completely relate to each of the characters, even the bad guy! I understood Kane, James AND Angie's POVs and could sympathize with each of them.
The plot was just as intriguing as the characters though! I loved all of the little twists that were thrown in. But the BEST thing was how Kane's tale gets wrapped up. It was a bit predictable but I don't care because MAYBE, just maybe…Kane will get his own story?!?
My only complaint was the absence of an epilogue and that's just because I'm selfish and didn't want to leave these awesome characters and their disturbed world! Told from multiple POVs with a sexy, happy ending. I voluntarily read and reviewed this book.
Merry  Blogmas y'all!🎄