Hey y'all…
Happy Manic Monday

(on Tuesday again)! 😊
Here's what's happening with me:
So, I really don't have a reason to be posting today instead of yesterday, only that I'm still feeling
BLAH

from Mr. A's stay in the hospital last week. Has that ever happened to you? That icky, lazy feeling? I think I'm in a bit of a slump which sucks because who has time for that around the holidays? Gah, I sound like a whiner…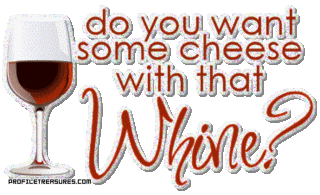 Anyway, hubby has a follow-up with the doctor today, hopefully we'll get a new battle plan for him. Other than that, I'm frantically trying to catch up on Christmas stuff!🎅 Things #1 and #2 have school all week and then they'll be off for two weeks. But we're planning a family day on Friday and taking the kiddos to see "Aquaman"…Jason Mamoa, yes please!💕
Here's what's happening on the blog:
Like I mentioned above, I'm in a small slump which unfortunately has been affecting my reading. I've got some catching up to do from last week: a review to write and a book to read!
I'll be taking off Monday and Tuesday next week in honor of Christmas and family time (next week already? Eeeek!)
Good news is that I've pretty much caught up with
Blogmas

which I'll continue with this week. And there's some real goodies too, can you say Best Cover Model? Hubba hubba!😁
I'm going to try to squeeze in a book tag sometime this week, might be fun!
I've got two ARCs on my kindle:
1001 Dark Nights: Bundle Nineteen Kindle Edition by Heather Graham (Author), CD Reiss (Author), & 3 more
HOOPS Holiday: A HOOPS Novella Kindle Edition by Kennedy Ryan
Have a fabulous week y'all!😘