Hey y'all…welcome to 
DAY 8 of BLOGMAS: BEST BOOKS OF 2018

! The very awesome and wonderful blogger, Sophie, over at Beware of the Reader is hosting this challenge where I will attempt to post about the 

BEST OF THE BEST

 in contemporary romance every day this month. Go check out her blog!!💙
So as you can see, today's post is the
BEST OF THE BESTS.

Gah, what does that even

MEAN

?!? I'm pulling my hair out right now because how can I ever decide?😯😬

HELP

!!!!😍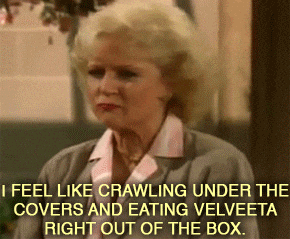 Let me break this down better…
As of today, I've read a
total of 171 books

this year.

99 of them were 5 star

reads (that's a lot!). And

48

of those made it on my

READ AGAIN E-SHELF

. So basically, I need to choose between 48

ABSOLUTELY WONDERFUL

BOOKS

! So after a whole bunch of back and forth, I finally decided.
Drum roll please…
Lead Me Home (Fight for Me #3) by A.L. Jackson
Fourteen years ago, my life changed forever.
My sister disappeared. That day I was selfish. That day I chose myself over her. And that day, I lost everything.
Including Nikki Walters.
She's the girl I've loved my whole life. She's gorgeous. Caring. Every single thing I've ever wanted but denied myself. She was my sister's best friend, and I destroyed any chance of keeping her.
When her safety is threatened, I have a second chance to do the right thing. But as soon as she moves in, I want her in all the wrong ways.
All it takes is a brush of her hand, and I'm losing all control.
The fire between us is only burning hotter.
But neither of us saw what was coming.
And it just might be Nikki Walters who destroys me in the end.
The highly anticipated sexy, suspenseful stand-alone second-chance romance from NYT Bestselling Author, A.L. Jackson.
My rating: 5 of 5 stars
LEAD ME HOME is book 3 in the Fight for Me series. It has interconnected characters but it can still be read as a standalone!
Oliver (Ollie) and his sister, Sydney, met Nikki when they were just kids. The three were the best of friends. Ollie and Nikki were on the verge of a beautiful romance until tragedy tore them apart. Fourteen years later, Ollie is still struggling with guilt and his feelings for Nikki. Nikki is still head over heels in love with Ollie. When someone starts to stalk Nikki, Ollie knows he needs to step up to protect her.
Oh man…this book!! Gah, it just broke my heart. Ollie. He was DROWNING in guilt and sorrow. The dark emotions were sucking the life from him slowly but surely. His only lifeline? Nikki. If Ollie was everything dark, then Nikki was his light, his "Sunshine". He loved her but his guilt kept him from reaching out and grabbing onto the happiness that she could offer him. Nikki was always drawn to Ollie. She was his strength and I loved her sass and attitude.
A.L. Jackson delivered a beautiful, moving, poignant, touching tale that squeezed my heart! This is a story of forgiveness. It's about learning to forgive yourself and your mistakes. About learning to look towards the future while living in the present and accepting that you can't change the past. There's some suspenseful elements and mystery but mostly this is a ROMANCE!
LEAD ME HOME is definitely going on my READ AGAIN E-SHELF (along with books 1 & 2!). Told from dual POVs with a sweet, sweet ending. I received, read and voluntarily reviewed an ARC of this book.
Have  you read this series? What do you think of my choice? Have a great day y'all!🎅