Hey y'all…welcome to 
DAY 7 of BLOGMAS: BEST BOOKS OF 2018!

 The very awesome and wonderful blogger, Sophie, over at Beware of the Reader is hosting this challenge where I will attempt to post about the 

BEST OF THE BEST

 in contemporary romance every day this month…Go check out her blog, you won't regret it!😍
Today's post is the
BEST CONTEMPORARY ROMANCE

! Yikes…this is a

HUGE

category for me since contemporary is about the

ONLY

genre I read. There's just no flippin' way that I can choose only one. I had to think super hard to narrow it down to

FIVE

and even that's pushing it!😯😕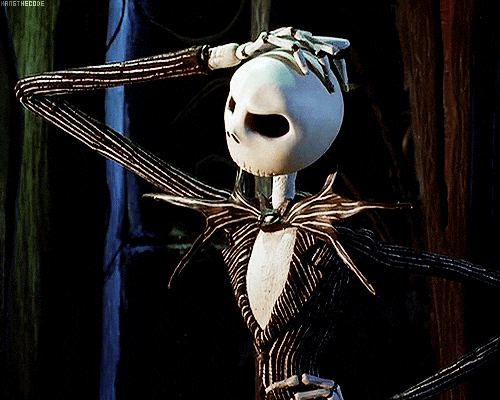 Baby Girl (Baby Girl #1) by C.M. Stunich
My rating: 5 of 5 stars
BABY GIRL is a new adult, contemporary standalone and probably my most favorite story by author C.M. Stunich so far. This book had me in it's clutch with the prologue alone…I was crying ten minutes in! (Thanks for the warning, Ms. Stunich!!)
Phoenix, Embry and Codrick were best friends since childhood. And although they all loved each other deeply, it was always supposed to be Codrick and Embry together. (This is NOT a love triangle, there's no cheating or menage situations!) When tragedy strikes, their friendship falls apart. This is the story of Embry and Phoenix putting the pieces back together.
I absolutely ADORED the characters in this story! Phoenix…oh my GAWD…Phoenix had me swooning all over the place! Embry often described him as a "gentle giant" and he really was. He was charming, sweet, loving and incredibly patient with Embry and at the same time strong, passionate and protective. (Plus, I loved his Cajun accent!) Embry struggled so much with her grief, it was palpable and intense and left her a shell of her former self. But she also had a wealth of courage buried under her sorrow and it took some tough situations to bring it to the surface. My heart ached for these two! And even though the "ghost" of their best friend hung over them, it was also that powerful connection that drew Phoenix and Embry together.
This is a friends to lovers, new adult romance with C.M. Stunich's signature sexy scenes but this also has some suspenseful moments that keeps the story moving at a fast pace. I basically DEVOURED this book! It gave me all the feels, pulled at my heart strings and was beautifully written amongst all the ugliness of grief. I'll definitely be revisiting this story and will put it on my READ AGAIN E-SHELF! Told from dual POVs with a happy ever after. I received, read and voluntarily reviewed an ARC of this book.
My rating: 5 of 5 stars
RECOVERED is a new adult standalone that deals with some tough issues that may be a trigger for some. That being said, this story is SO beautiful even in the ugliness it sprouts from!
Cable and Affton had been classmates since middle school but never really liked each other. In fact, Affton firmly hated Cable and Cable usually just ignored Affton. They'll find that they're actually pretty good for each other when they're forced to spend the summer together.
Affton and Cable are about as opposite as you could get! Affton is driven, serious, ernest and determined to get out of the small town of Loveless. I loved how strong and independent she was despite the horror of losing her mother to addiction. Cable is spoiled, entitled, frivolous, rich and addicted to drugs just like Affton's mom was. He takes his status for granted without apology. But of course, there's more than meets the eye. I won't give away any spoilers but I will say that Cable's story is just so sad! My heart broke for him as weird as that sounds considering how big of a jerk he could be. Yeah, I may have even shed a few tears! I absolutely ADORED watching Cable's raw and emotional journey to sobriety.
This story is about forgiveness, redemption, CONNECTION. It's about finding the strength and courage to move on from the past and the willingness to love yourself. It's sexy and sweet, brutal and honest. Definitely my favorite from Jay Crownover so far and an addition to my READ AGAIN E-SHELF! Told from dual POVs with a happy ending. I received, read and voluntarily reviewed an ARC of this book (and then I bought it!)
Up in Smoke (King #8) by T.M. Frazier
My rating: 5 of 5 stars
UP IN SMOKE is book eight in the King Series and yes, it can be read as a standalone but if you enjoy dark romance, trust me…READ THE ENTIRE SERIES!! T.M. Frazier is one of my unicorn authors, my one-click-before-I-read-the-blurb authors! You'll find most, if not all, of her books on my READ AGAIN E-SHELF, and this one is no exception!
Smoke is an assassin for hire, a man who has nothing left to lose after the unthinkable happens. The only thing he lives for now is revenge, and he'll take that revenge out on Frankie. She's a young woman with more than one secret, she's a hell of a lot more than she seems and Smoke wants Frankie above all else!
I want to mention first, how much I LOVED the prologue! Ms. Frazier can draw you into her dark web from the prologue alone…READ IT!! Now, the story itself is just one huge twisted mass of craziness. There's definitely a few moments that made me gasp out loud (imagine me reading in the middle of the night, exclaiming, "Oh, shit!!" and "what the HELL!?") Plus, we get to revisit some beloved characters from the first books in the series!
Smoke and Frankie together are a bundle of contradictions. Light and shadow, love and hate, tarnished and pure. But they're two halves that make a whole no matter how right or wrong their relationship may be. Their love is sexy, scary, stained and clean. And yeah, this is fiction, a figment of a brilliant author's tangled imagination but man, to be a part of this world?? SWOON!!
The book read really fast for me, probably since I adore the series so much. Regardless, I'm blissfully content with Frankie and Smoke's happy ending! Told from dual POVs.
Long Shot (Hoops #1) by Kennedy Ryan
My rating: 5 of 5 stars
LONG SHOT is book one in the Hoops series and is a contemporary standalone. It deals with some issues that may be a trigger for some!
August West is an up and coming NBA super star. When he meets Iris, there's an instant connection. But their timing is off. They can't pursue a relationship yet…and it feels like they'll never be able to.
That was a purposely vague blurb of the book because I don't want to give any spoilers away and really, I want to focus on the story. This is one of those books that reached into my chest, squeezed my heart and then sent it soaring with elation! WHEW! It is brutal. It is heartbreaking. It is intense. It is resplendent. It is enlightening. It is humanizing. It always saddens me how incredibly evil one person can be to another. But having said that, it also AMAZES me how much a person can overcome and endure. This is SOOO much more than a sports story! I'm not ashamed to say that I cried, more than once.
Now for the characters. First, I absolutely, positively ADORED August! Oh holy hotness! He was sweet and tender but he had this "forcefulness" about him. August was one of those charismatic characters that you can't help but be drawn to. But for me, the real star was Iris. The things she went through, the atrocities she SURVIVED was edifying, illuminating, uplifting. I also loved the supporting cast, especially Iris' cousin Lotus, she was a little fireball and I can't wait for her story!
Yeah, Iris and August's journey will definitely stay with me for a long time. Kennedy Ryan wrote another fantastic favorite for my READ AGAIN E-SHELF! Told from dual POVs with a happy ending. I received, read and voluntarily reviewed an ARC of this book.
A Charm of Finches (Venery #2) by Suanne Laqueur
*This book was Published November 1st 2017, but I read it April 24, 2018!😍
A Charm of Finches by Suanne Laqueur
My rating: 5 of 5 stars
A CHARM OF FINCHES is book two in the Venery series and my first read from author Suanne Laqueur. Although some of the characters from book one made an appearance, I had no problems jumping right into book two (though I have the need to go back and read book one!).
Javier Landes is an ex-escort and an author. He's really looking for a change, a chance at love, a life partner. But he wasn't prepared for Steffen Finch. Stef is an art therapist who wasn't actually looking for anyone. When they meet, it seems like kismet, fate…a chance for both of them to love and be loved. Geronimo "Geno" Caan is a young survivor and a patient of Stef's. Jav, Stef and Geno make an odd sort of triad (no, this is NOT a love triangle!).
So, I'll be brutally honest. It took me awhile to finish this book and not because it was terrible or the writing sucked. NO…QUITE THE CONTRARY! The author wrote words that were SO compelling, SO intense, SO exquisite that my heart broke with every savage, stark revelation. I had to put it down and step away from it several times and let me tell you, I've very rarely come across a book that has that kind of emotional affect on me and I've read A LOT of books! Seriously, if you open the book to any single page, you'll find passages that are eloquently and beautifully written. Ms. Laqueur simply had the ability to draw me completely into a world of darkness, pain and suffering and then drag me right through all of that until I found the light, peace and serene happiness. (I know that sounds cheesy but so what? Totally true!!)
Besides the wonderful writing (that I've already harped about) the characters are just AWESOME, unique and interesting. Even the secondary characters add an exciting extra layer to the book! SIGH…I had a huge book hangover from this one. Ginormous "THANK YOU" to Suanne Laqueur for gifting me a copy of this book…squeee! (Which I won in a contest and in no way influenced this review!) Told from multiple POVs with a sweet and happy ending.
Oh my God, that was TOUGH!😵 So, what do you think of my choices? Read any of these? What's your favorite contemporary romance of 2018??