Hey y'all…happy
Friday Faves

! It's been a crazy long week and I'm soooo ready for the weekend and hopefully sleeping in late!😌
This is our last Friday for
GIRL POWER

month. I had so much fun but I'm really looking forward to December, not only for the holidays but because I'm taking part in

BLOGMAS

! I'll be posting

EVERY DAY (

or trying to) some of the best books of 2018! SQUEEE!🎉 This means I won't be back with Friday Faves until January…
Today, though is for some of my favorite
WIDOWED WOMEN

in romance. Honestly, I don't read a ton of this trope…my heart just can't take the agony of losing a husband or wife. But there's some really fantastic books out there when I'm in the mood for an ugly cry, LOL!😢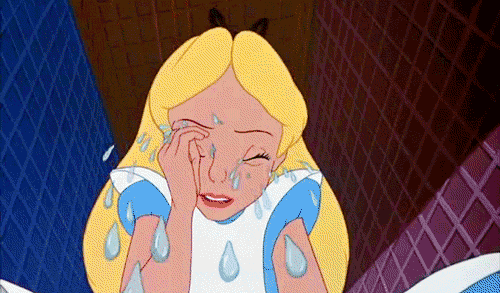 *Click the title to go to Goodreads!
Lover Reborn (Black Dagger Brotherhood #10) by J.R. Ward
Ever since the death of his shellan, Tohrment has been unrecognizable from the vampire leader he once was. Physically emaciated and heartbroken beyond despair, he has been brought back to the Brotherhood by a self-serving fallen angel. Now, fighting once again with ruthless vengeance, he is unprepared to face a new kind of tragedy.
When Tohr begins to see his beloved in his dreams—trapped in a cold, isolated netherworld far from the peace and tranquillity of the Fade—he turns to the angel in hopes of saving the one he has lost. But because Lassiter tells him he must learn to love another to free his former mate, Tohr knows they are all doomed….
Except then a female with a shadowed history begins to get through to him. Against the backdrop of the raging war with the lessers, and with a new clan of vampires vying for the Blind King's throne, Tohr struggles between the buried past and a very hot, passion-filled future…but can his heart let go and set all of them free?
When You're Ready (Ready #1) by J.L. Berg
She wasn't ready.
She'd never be ready,
…to say goodbye.
Clare Murray knew that all too well. Still holding the last letter her husband wrote her before he died, those words, written in his quirky, messy handwriting, "When You're Ready," still bring her to her knees. And that was so long ago…
Now, when fate brings her face-to-face with a stormy-eyed doctor intent on changing her mind, Clare might finally be willing to take a second chance at love. But when she finally relents and allows Logan Matthews into her heart, their love is tested in all-too-familiar ways. It's up to them to fight for what they want as Clare learns that you're never truly ready…
Until you're ready to risk it all.
Please Note: This book contains adult language and scenes. Not intended for readers under the age of 18.
Unraveled (Woodlands #3) by Jen Frederick
Twenty-five-year-old Sgt. Gray Phillips is at a crossroads in his life: stay in the Marine Corps or get out and learn to be a civilian? He's got forty-five days of leave to make up his mind but the people in his life aren't making the decision any easier. His dad wants him to get out; his grandfather wants him to stay in. And his growing feelings for Sam Anderson are wreaking havoc with his heart…and his mind. He believes relationships get ruined when a Marine goes on deployment. So now he's got an even harder decision to make: take a chance on Sam or leave love behind and give his all to the Marines.
Twenty-two year old Samantha Anderson lost her husband to an IED in Afghanistan just two months after their vows. Two years later, Sam is full of regrets—that she didn't move with her husband to Alaska; that she allowed her friends to drift away; that she hasn't taken many chances in life. Now, she's met Gray and taking a risk on this Marine could be her one opportunity to feel alive and in love again. But how can she risk her heart on another military man who could share the same tragic fate as her husband?
Whispered Prayers of a Girl by Alex Grayson
A tortured soul meets a damaged family…
A lonely man, a widowed woman, a carefree boy, and a broken girl… Can the four come together and help heal each other? Or will fear of the unknown and guilt about the past keep them apart?
Her whispered prayers break her…
At night, as she's drifting off to sleep, I press my ear to the door and listen to her heart-wrenching pleas. Her words are agony to my healing heart, but I cherish the sound of them, for that's the only time I ever hear my beautiful daughter speak. Since her father died two years ago, she's grown quiet and withdrawn. Cat's Valley was to be our new beginning, a place where my family and I can heal, but what we find there is so much more.
Scars mar his body. Pain has left him in pieces…
Four years ago, I lost the two things I cherished most in the world. They were ripped from my arms in the most painful and cruel way. Since then, I've kept to myself, preferring to stay away from the pitying looks and murmured rumors. Everything changed when she and her children barged into my life. It was an accident, and I don't deserve them, but now that they're here, I'm not sure I can let them go.
Cowgirls Don't Cry (Rough Riders #10) by Lorelei James
Good girls can play rough too
Jessie McKay has accepted her marriage to Luke McKay wasn't perfect. After two years of widowhood, she s ready to kick up her bootheels until Luke s younger brother shows up to spoil her fun. But if Brandt thinks she ll ever take orders from another McKay male, he s got manure for brains.
Brandt McKay has avoided his sweet, sexy sister-in-law ever since the night he confessed his feelings for her weren't the brotherly type. Unexpectedly faced with proof of Luke s infidelity, Brandt is forced to ask for Jessie s help in taking care of Luke s young son. Jessie agrees on one condition she wants Brandt s boots exclusively under her bed for the duration.
The sexual heat that s always simmered between them ignites. Brandt is determined to make the temporary situation permanent, proving to Jessie he s a one-woman man. And Jessie is shaken by feelings she s sworn never to have again for any man especially not a McKay.Warning: Contains branding-iron-hot sex, the one McKay on earth who wants to be tamed, and a woman who s decided tame is for nice girls who finish last."
Have you read any of these books? Hope y'all enjoyed GIRL POWER month, have  a fabulous weekend! 😍