Hey y'all…Happy
FRIDAY FAVES

! I hope everyone had a very spectacular Thanksgiving if you celebrate. I'm still trying to recover from that huge ass meal we were Blessed with so this post will be straight to the point…
We're still in the middle of
GIRL POWER

month…

WOO HOO

! And today's post is all about the

SINGLE MOM

! Sincerely, kudos to all the single mothers out there struggling to provide for their kids because I know that can't be easy. You are awesome!😍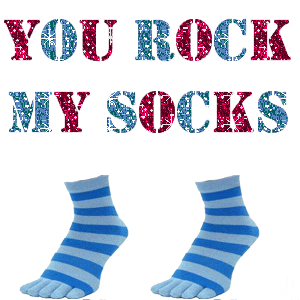 *All links will take you to Goodreads!
Suddenly Engaged (Lake Haven #3) by Julia London
Single mother Kyra Kokinos spends her days waiting tables, her nights working on her real estate license, and every spare moment with her precocious six-year-old daughter, Ruby—especially when Ruby won't stop pestering their grumpy next-door neighbor. At first glance, Dax Bishop seems like the kind of gruff, solitary guy who'd be unlikely to offer a cup of sugar, let alone a marriage proposal. But that's exactly what happens when Ruby needs life-saving surgery.
Dax showed up in East Beach a year ago, fresh from a painful divorce and looking for a place where he could make furniture and avoid people. Suddenly his life is invaded by an inquisitive munchkin in sparkly cowboy boots—and her frazzled, too-tempting mother. So he presents a practical plan: his insurance will help Ruby, and then they can divorce—zero strings attached.
But soon Kyra and Dax find their engagement of convenience is simple in name only. As their attraction deepens, a figure from the past reappears, offering a way out. Can Kyra and Dax let go so easily, or has their sudden engagement become something more?
From The Ruins (Satan's Knights #1) by Janine Infante Bosco
"Pipe"
In every man's life there comes a day of reckoning. It's the day darkness is exposed and sinners are punished for their trespasses.
A day when loyalty is destroyed and a man is left in ruins.
When he walks away from his club and loses his religion.
Whoever said from the ruins they will rise again never walked a mile in my shoes or the pair of red ones I was left holding."Layla"
He's bitter, cold and angry.
He's seen his share of heartache.
Lived through tragedy and despair.
He's my neighbor.
The man I know should stay away from.
The man who will destroy what's left of me if I get too close.
He's Lee Jameson, and I'm Layla Milano.
This is our story.
The story of two people left in ruins forced to rise again.
More of You (Confessions of the Heart #1) by A.L. Jackson
My daddy warned me never to fall for a boy like Jace Jacobs…
The second I saw him walk through the door, I knew he was trouble.
A gorgeous rebel with a bad attitude and a huge chip on his shoulder.
My heart warned me. I didn't listen. I saw something protective and good beneath the fierce, tough exterior.
I fell hard and fast.
He promised we'd be together forever, and then left me with a broken heart.
Now, ten years later, Jace Jacobs is standing at my door.
Sexier than he's ever been.
Provocative and commanding.
Successful and powerful.
The man I always knew he would become.
But I promised myself I'd never lose my heart to him again.
Even time couldn't dim our chemistry. One glance of his intense eyes, and I become weak. One brush of his hand, and he brings me to my knees.
Little do I know, Jace holds the key to everything I've lost and everything that threatens my future.
Now he will either save me, or he will break me all over again . . .
More of You – a Confessions of the Heart second-chance, stand-alone romance
Coming Undone (Brown Family #2) by Lauren Dane
After his parents' death, Brody gave up a promising career to care for his family. Now, with his siblings grown, Brody owns his own business, and for the first time in years he's alone. Elise has come to Seattle with her daughter to find peace. After years as a world-famous ballerina-and trapped in a marriage gone bad-she's looking for neither love nor attention. But she finds both in the handsome, honest man who befriends her with no strings attached.
Brody and Elise discover in each other the wild, physical passion they need. But it'll take a shadow from Elise's past to make them look beyond what they need-to what they truly desire.
Reaper's Legacy (Reapers MC #2) by Joanna Wylde
Reaper's Legacy is a raw and intensely erotic tale in Joanna Wylde's Reapers Motorcycle Club series.
Eight years ago, Sophie gave her heart-and her virginity-to Zach Barrett on a night that couldn't have been less romantic or more embarrassing. Zach's step-brother, a steely-muscled, tattooed biker named Ruger, caught them in the act, getting a peep show of Sophie he's never forgotten.
She may have lost her dignity that fateful night, but Sophie also gained something precious-her son Noah. Unfortunately, Zach's a deadbeat dad, leaving Ruger to be Noah's only male role model. When he discovers Sophie and his nephew living in near poverty, Ruger takes matters into his own hands-with the help of the Reapers Motorcycle Club-to give them a better life.
Living with outlaw bikers wasn't Sophie's plan for her son, but Ruger isn't giving her a choice. He'll be there for Noah, whether she wants him or not. But Sophie does want him, has always wanted him. Now she'll learn that taking a biker to bed can get a girl dirty in every way.
Time for some leftovers and another nap, LOL!😴 Have a good one y'all!😘