Hey y'all…happy
FRIDAY FAVES

! Whew, another week down! You're probably hearing this everywhere but I can't believe that Thanksgiving is next week. Eeek! I literally spent close to 3 hours at the grocery store yesterday picking up stuff for our feast next Thursday. And I'm still exhausted…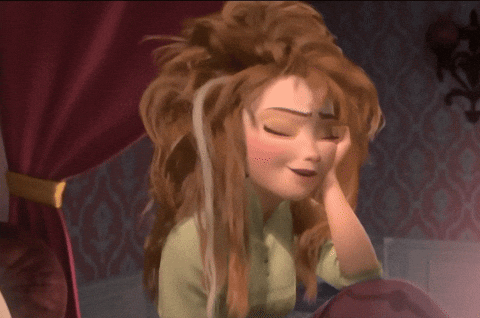 Any whoo, today's
FRIDAY FAVES

theme is all "About That Bass" (ever heard that song? Now, it's stuck in my head!) Yes, I'm talking about the

BBW

, the

Big Beautiful Women

, the

Curvy

girl, the

Rubenesque

(<– word of the day) Ladies! As a rather fluffy bunny myself, I find this trope near and dear to my heart.

But as I was doing my research, I realized two things:
1) this trope has kinda fallen by wayside, there's just not as much new material out there as there used to be (yes, there's some but I haven't read any recently!) but I did find one new book that just came out and is now sitting on my TBR!
2) there's a whole lot of Big Beauties in shifter romances and in biker romances. Hmmm…why is that, I wonder?😕
*Links will take you to Goodreads!
Defying the Odds (Battered Hearts #1) by Kele Moon
When struggling waitress Melody Dylan gives a handsome, lonely stranger a simple gift she has no clue her life is about to take a drastic turn.
The stranger ends up being Clay Powers, a famous UFC heavyweight fighter. Clay's large build and dangerous fists have always intimidated. People in his hometown keep their distance and Clay is fine with that. Everything changes when a new waitress at the local diner buys him a piece of pie on thanksgiving. Touched by the gesture when it's obvious she can barely afford to survive, her warm smile and lush body churn up powerful feelings that leave Clay wanting more from her than pie.
Melody is running from her past and the small, country town of Garnet is the perfect hiding place. With an ex-husband after her and scars from her abusive marriage etched deep, the last thing she expects is to fall for a man who makes a living with his fists, but she can't resist Clay or the tender connection they share.
Finding love in the most unlikely of places, the passion is undeniable, but Clay and Melody know their haunted pasts and unpredictable futures leave the odds stacked against them.
Publisher's Note: This book contains explicit sexual situations, graphic language, and material that some readers may find objectionable: violence.
Diamond Girl (G-Man #1) by Andrea Smith
What happens when a 35 year-old soccer mom from Indianapolis, Indiana sends her only child off to college and suddenly discovers that she has no identify of her own?
That's exactly what happened to Samantha (Sammie) Dennison. Her marriage was loveless from the start; her 'mannequin' husband has his own agenda which has never included her, and she feels lonely, ignored and downright frumpy.
Her best friend tells her to get a life, and that's exactly what Sammie does, starting with a Kickboxing/Pilates class to get into shape, and then continuing her regiment by signing up for pole-dance lessons. Sammie graduates at the top of her class, and ultimately ends up with a secret career as a pole dancer at a Gentleman's Club in Indy called 'Jewels.'
Known only by her dancer name, "Diamond," she is well on her way to finally carving out a secret life and identity all of her own that brings excitement and mystery to her otherwise mundane existence. The thrill of the dance and sexuality she discovers within herself is a potent mixture, but it's all about the dance with Sammie.
That is, until bad-boy biker Slate enters the picture. He is the ultimate 'alpha' male and quickly draws the attention of the dancers – including Sammie. Slate is a 'prospect' for the notorious Outlaw Motorcycle Club, but he is also inexplicably drawn to "Diamond." Sammie is totally out of her league with Slate and the dangerous people he associates with in Indianapolis during the summer of 2012.
No spoilers here, but something BIG is brewing in Indy; and it ain't about race cars either.
Ok, this next book I know I've mentioned a time or two..or ten! I can't help it, this one is flippin' awesome!😉
Sweet Dreams (Colorado Mountain #2) by Kristen Ashley
Welcome to New York Times and USA Today bestselling author Kristen Ashley's Colorado Mountain Series, where friends become family and everyone deserves a second chance.
When you lose everything, anything is possible.
Lauren Grahame needs a whole new life. A simpler life. After leaving her cheating husband, she moves to Carnal, Colorado, takes a job as a waitress, and realizes she might have finally found the hometown she'd been searching for. Except things are about to get a lot more complicated . . .
Lauren's fresh start does not include her growing feelings for her boss, Tate Jackson. She'll take the new friends, the new job, not to mention the incredible banana bread from the local coffee shop, but love is not on the agenda.
However, the people of Carnal know chemistry when they see it, and they're not about to let Tate and Lauren miss their chance.
Perfectly Imperfect by Harper Sloan
Mirror, mirror … who's the fairest of them all?
I still cringe when I hear that line. A fairy tale that had girls pretending they were the fairest, the most beautiful, and the most entitled. A fairy tale most couldn't grow out of turned my haunted childhood memories into a living nightmare. Girls who grew up believing that pile of garbage became the meanest of all 'mean girls.'
And those mean girls were right – it was a line meant for all the beautiful people in the world – and I knew the answer would never be me.
The women with long legs, flat stomachs, and perfect chests.
The type of women Kane Masters gravitated toward.
Well, that's definitely not Willow Tate.
No. That will never be me.
Because I'm completely imperfect.
And … I hate myself.
I have no idea what Kane could possibly see in someone like me when he could have them.
The Professional (The Game Maker #1) by Kresley Cole
He makes the rules…
Mafiya enforcer Aleksei "The Siberian" Sevastyan's loyalty to his boss knows no bounds, until he meets the boss's long-lost daughter, a curvy, feisty redhead who haunts his mind and heats his blood like no other. Ordered to protect her, Aleksei will do anything to possess her as well—on his own wicked terms.
Rules are made to be broken…
Grad student Natalie Porter had barely recovered from her first sight of the dark and breathtaking Sevastyan before the professional enforcer whisks her away to Russia, thrusting her into a world of extreme wealth and wanton pleasures. Every day under his protection leads her deeper under his masterful spell.
Are you ready to play?
Yet all is not as it seems. To remove Natalie from an enemy's reach, Sevastyan spirits her into hiding. From an opulent palace in Russia to the decadent playgrounds of the mega-wealthy in Paris, the two lovers will discover that even their darkest—and most forbidden—fantasies can come true…
What do you think about this trope? Read any good RUBENESQUE books lately?? Have a great day y'all!😘