Hey y'all…
TGIF

! Hopefully you had a fantastic week and are as ready for the weekend as I am!😉
This week, I want to highlight books from the
CHICK

LIT

genre. This is a term that I've heard off and on for a while now, only, I wasn't 100% sure what it actually

MEANT

! 😵 So, I turned to my old friend,

Wikipedia

. It says that

CHICK LIT

:
"often addresses issues of modern womanhood – from romantic relationships to female friendships to matters in the workplace – in humorous and lighthearted ways."
Ok. 😕
I was still a bit confused.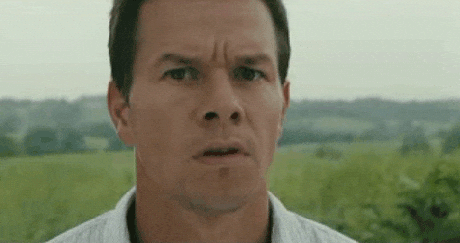 So then I looked for some examples to make things clearer. According to urbandictionary.com these are some examples of
CHICK LIT

:
"Twilight, Eat Pray Love, any book with Fabio on the cover, anything written by Nicolas Sparks"
Bwahaha…now that was funny!😂 But, you know a reader's mind is never satisfied, soooo…I turned to Goodreads and the fabulous Listopia. I found everything from:
TO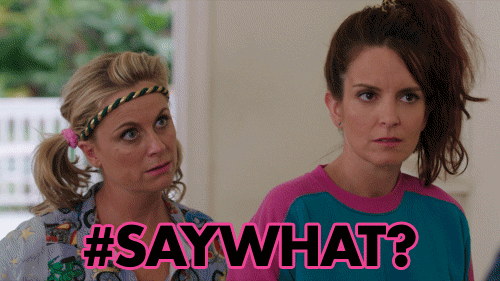 Honestly, I
STILL

have no flippin' idea if the books I came up with can be considered

CHICK LIT

because

WHAT THE FRACK

?? Fifty Shades? Oh well, I decided that

today

on Bobo's Book Bank,

CHICK LIT

will be some of my favorite romantic comedies!😁
Wallbanger (The Cocktail Series Book 1) Kindle Edition by Alice Clayton
Caroline Reynolds has a fantastic new apartment in San Francisco, a Kitchen Aid mixer to die for, and no O (and we're not talking Oprah here, folks). She has a flourishing design career, an office overlooking the bay, a killer zucchini bread recipe, and no O. She has Clive (the best cat ever), great friends, a great rack, and no O. Adding insult to O-less, she also has an oversexed neighbor with the loudest late-night wallbanging she's ever heard. Every moan, spank, and—was that a meow?—punctuates the fact that not only is she losing sleep, she still has—yep, you guessed it—no O. Enter Simon Parker. When the wallbanging threatens to literally bounce her out of bed, Caroline, clad in sexual frustration and a pink baby-doll nightie, confronts her heard-but-never-seen neighbor. Their late-night hallway encounter has…well…mixed results. Because with walls this thin, the tension's gonna be thick. A delicious mix of silly and steamy, this is an irresistible tale of exasperation at first sight.
Wrong (Wrong Series Book 1) Kindle Edition by Jana Aston
A New York Times Bestselling Romantic Comedy
I have a history of picking the wrong guy. Gay? Player? Momma's boy? Check, check and check.
Now I can't stop fantasizing about one of the customers at the coffee shop I work at between classes. It's just a harmless crush, right? It's not like I ever see this guy outside of the coffee shop. It's not like I'm going to see him while attempting to get birth control at the student clinic. While wearing a paper gown. While sitting on an exam table. Because he's the doctor. Shoot. Me.
But what if, for once, the man I've had the dirtiest, most scandalous fantasies about turned out to be everything but wrong?
Authors Note: This book is filthy. If you're offended by that kind of thing, this book is not for you.
Atticus: A Woman's Journey with the World's Worst Behaved Dog Kindle Edition by Sawyer Bennett
This is a love story between…
A woman and a man
A woman and her family
A woman and her friends
A woman and a very special dog that led her to her happily ever after.
Through the haze of vodka and self-loathing, Hazel Roundtree saw the poor creature lying in a ditch.
One brown eye. One blue.
Covered in mud and crying from pain, the puppy was desperately trying to free itself from a hopeless situation.
She almost kept walking by. She had her own problems and besides… no one had ever stopped to help her.
Who we're ultimately meant to be is a journey without end, but there's always a defined start…
Hazel had no idea the dog would be her beginning, her second chance, the miracle she never saw coming. She named him Atticus. He grew up to be a very bad—and completely awesome—dog. He took Hazel on a life-changing journey filled with mischievous adventure to find her happily ever after. In the end, Hazel grew up to be completely awesome, too.
*This next one isn't your typical Rom Com but it made me smile and laugh out loud a few times so I'm adding it here!😘
The Birthday List (Maysen Jar Book 1) Kindle Edition by Devney Perry
Happily married to her college sweetheart, Poppy lived a blessed life with the husband of her dreams. Then everything changed. She is no longer a wife. She is no longer the envy of her single friends. Now, people look at her with pity as they whisper a single word behind her back.
Widow.
Years after her husband's tragic death, years of pain and sorrow and wishing for the life she'll never get back, Poppy decides to finish Jamie's birthday list. She'll do the things he wanted to most. Because maybe, just maybe, if she can complete his list, she can start to live again.
Poppy expects going through the birthday list will be hard. She expects it to hurt. But what she doesn't expect is Cole. Could the man who delivered the news of her husband's death and shattered her heart be the one to help her put it back together again?
The Real Thing (Sugar Lake Book 1) Kindle Edition by Melissa Foster
Bakery owner Willow Dalton's friendship with Zane Walker has always been a bit complicated. Now a scrumptiously hot A-list actor, Zane's always had a reputation as a player. He's arrogant, and he's definitely not boyfriend material. Sure, he did Willow a favor by agreeing to take her virginity before college, but is that reason enough for her to go along with a fake engagement a decade later—even if it comes with a real diamond ring?
Zane should have known better. Nothing involving Willow has ever been easy. Still, he knows her better than anyone, and becoming America's hottest new leading man means cleaning up his reputation. An "engagement" to curvy, sass-mouthed Willow is the perfect PR move…provided no one gets hurt.
Now Zane and Willow's little white lie has turned into an irresistible recipe for sweet temptation. And soon no one will be able to tell the difference between their fake engagement and the real thing—including them.
Does ANYONE know what CHICK LIT really means? Hahaha…