Hey y'all…happy
Friday Faves

! I've got my annual mammogram scheduled today so I'm gonna get right down to it!
ICYMI

: I flove Halloween and everything associated with it! I love the colors of fall, the cooler weather, the smell and taste of pumpkin spice. But I also look forward to all of the creepy crawlies: werewolves, vampires, monsters, ghosts, witches, devils…and on and on!

My Things (aka. my sons) and I spend all month watching horror movies and eating junk food. BUT, for some strange reason, I don't read a whole lot of horror. I mean, I began reading Stephen King when I was like 13 years old or so (a lifetime ago!) but I haven't read him in several years. And I read my fair share of shapeshifters and vamps (all in the romance genre, of course) but I don't read too many books from the horror genre. Weird huh?!?
Anyway, today's post is about
GHOSTS AND PSYCHICS

! I've got FIVE of my favorite ghost and psychic romances for you…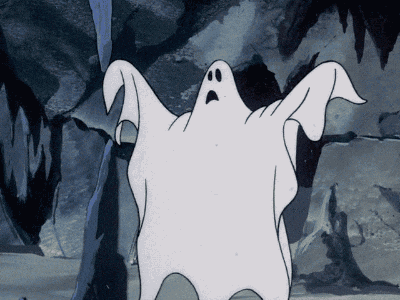 Whispers in the Dark (KGI series Book 4) Kindle Edition by Maya Banks
She came to him when he needed her the most.
She came to him at his lowest point. The voice of an angel, a whisper in the dark. She's the only thing that gets Nathan Kelly through his captivity, the endless days of torture and the fear that he'll never return to his family. With her help, he's able to escape. But he isn't truly free, because now she's disappeared and he's left with an all-consuming emptiness as he struggles to pick up the pieces of his life. Did he imagine his angel? Or is she out there, needing his help as he'd once needed hers?
Now he rushes to save her before it's too late.
Shea has been on the run from people who will stop at nothing to exploit her unique abilities. She never wanted to drag Nathan, who'd already suffered so much, into danger, but she doesn't have a choice so she reaches out to him for help. Finally face-to-face after having already formed a soul-deep bond in hell, their emotional connection is even more powerful than their telepathic one. Nathan refuses to consider ever letting her go again, but she worries they can never have a life free of the dangers that dog her every step. He'll protect her with his every breath, but can he convince her that they are meant to face these threats together?
"I was supposed to die but I didn't."
Throughout her life, Pagan Moore has seen souls. They don't speak to her but they know she sees them. It's a part of her life she keeps hidden from everyone else. She's different…
And he knows it.
Pagan begins seeing him everywhere. In her classroom and her bedroom. The soul is stalking her and she can't make him go away. Everything is different with him. Beginning with the fact he speaks to her. Just when she thinks he's gone, her world completely changes.
He is Death and he's about to break all the rules.
*I post a lot of K.A. but I'm a huge fan & lets face it, she's written so many different tropes!😉
Sommersgate House (Ghosts and Reincarnation Book 1) Kindle Edition by Kristen Ashley
Douglas Ashton is the cold and unfeeling owner of the gothic Victorian Mansion, Sommersgate House. Julia Fairfax is his stubborn American sister-in-law. After tragedy strikes, Douglas and Julia are forced to live together at Sommersgate and raise their newly orphaned nieces and nephew.
Douglas has no desire to raise his dead sister's children nor does he want the distraction of the tempting Julia living under his roof. Julia is struggling with grief and trying to make a go in a new country without much help from impossibly handsome but even more impossibly remote Douglas. Not to mention, she has to deal with the active hostility of Douglas's frosty, Attila-the-Hun-in-a-skirt mother, Monique.
Douglas decides the best way to give the children what they need, get his mother to behave and give himself what he wants is to marry Julia. When he tells her (yes, tells her) she will be his wife, Julia thinks Douglas is (probably) insane. And anyway, she's decided if she ever has another husband (since the last one wasn't so great), he was going to be short, balding, have a paunch and worship the ground she walks on (none of these characteristics define Douglas in the slightest).
One more thing, Sommersgate House is haunted by the ghosts of the man who built the house and the woman who was the love of his life. They both died mysteriously at Sommersgate months after it was finished. When they did, a curse settled on the house making it seem strangely alive. And the only way for the beautiful but frightening house to rid itself of this curse is for its owner to find true love.
*Not really psychic per se but close enough!😆
Race the Darkness (Fatal Dreams Book 1) Kindle Edition by Abbie Roads
IF HE LOSES, SHE DIES
Her voice haunts his thoughts; her whispers fill his days
But when he discovers the woman of his dreams is real
He'll race the clock to save her before she's lost to him forever
Scarred by lightning, burdened with a power that gives him no peace, criminal investigator Xander Stone struggles to maintain his sanity against the voice that haunts him day and night—the voice of a woman begging him to save her.
Isleen Walker has long since given up hope of escape from the nightmare of captivity and torture that is draining her life, her mind, and her soul. Except…there is the man in her feverish dreams, a strangely beautiful man who beckons her to freedom. And when he comes, if he comes, it will take all their combined fury and faith to overcome a madman bent on fulfilling a deadly prophecy.
Fatal Dreams series:
Race the Darkness (Book 1)
Hunt the Dawn (Book 2)
Shadow Game (Ghostwalker Novel Book 1) Kindle Edition by Christine Feehan
The brainchild of renowned scientist Peter Whitney and his brilliant daughter, Lily, the GhostWalker experiment was created to enhance the psychic abilities of an elite squadron, transforming their natural telekenetic powers into a unique military weapon. But something has gone wrong…
In the isolated underground, the men have been dying, victims of bizarre accidents. Captain Ryland Miller knows he is next. When Dr. Whitney himself is murdered, Ryland has only one person left to trust: the beautiful Lily. Possessed of an uncanny sixth sense herself, Lily shares Ryland's every new fear, every betrayal, every growing suspicion, and every passionate beat of the heart.
Together, they will be drawn deeper into the labyrinth of her father's past…and closer to a secret that someone would kill to keep hidden.
Read any of these? Got any suggestions for more books in this trope? Let me know in the comments! Have a great day y'all!