Hey y'all! Don't you just
FLOVE

opening up your mailbox to find a book waiting for you? I'll admit, I tend to enter a lot of contests. I've been in a slump lately, haven't really won anything

UNTIL

I found out I'd won a signed copy of one of my fave paranormal romances: Releasing the Demons (The Order of the Senary) by L.D. Rose! Woot Woot! 🎉
I got it in the mail a few days ago. Then, I learned that I'd actually won
TWO

other contests from different authors!!! I could totally use that bit of happy (there's my sweet moment for today, Sophie @ Beware Of The Reader) So, here's a huge

Thanks

to the lovely Linda for my book and for breaking me out of the slumps!😁 Check it out!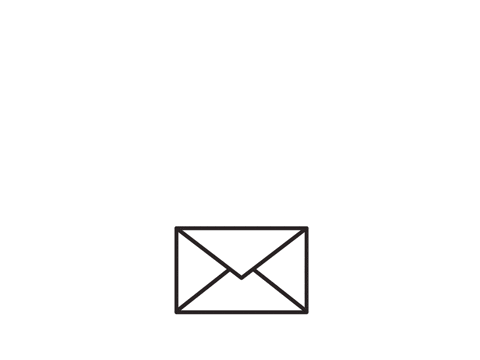 *Sorry for the crappy pics!
Blaze Knight has been through hell and back, but the nightmares aren't over yet.
Five years after being maimed and tortured by vampires, Blaze is still picking up the pieces of his shattered life. As a genetically engineered hybrid mercenary, his mission is to protect what's left of humanity. When his tormentors return to the Bronx gunning for Blaze's blood, he's forced to face the demons of his past. Hell-bent on revenge, he seeks the help of Valerie Medeiros, an NYPD detective who manages to steal his heart and save his life in more ways than one.
Motivated by her sister's gruesome death, Valerie's life goal is to bury every vampire in the ground where they belong. She has a hard time trusting anything with fangs, yet she falls headlong into Blaze's life, a life full of darkness and horror she can't even begin to fathom. The bodies are stacking up, but Valerie can't let go of this hybrid, a beautiful monster filled with pain, rage, and passion unlike anything she's ever known.
In a world where the line between good and evil is blurred, Blaze and Valerie will find danger at every turn, risking everything they've come to know and love, including one another.
 *Reviewed May 2017
Releasing the Demons by L.D. Rose
My rating: 5 of 5 stars
L.D. Rose is a new to me author and one who I'll be reading again (I'm actually beginning the second book in this series!)! I'm always a little wary reading new vampire paranormals since I'm firmly entrenched in the Black Dagger Brotherhood series by J.R.Ward. HOWEVER, The Order of the Senary series is so well written, so darkly imaginative, gritty and intriguing that I'm excited to add this book to my READ AGAIN E-SHELF! The plot doesn't unravel quickly, I had to read through several chapters to really understand the connections between characters and the purpose of the Senary but that totally worked for me because the story was so good. The relationship between Blaze and Valerie is intense and sexy. Their pasts are brutally sad and even though they're complete opposites, Valerie and Blaze manage to find strength, laughter and comfort in each other. Told from dual POVs with an end that promises happiness.
L.D. Rose is a neurotic physician by day, crazed writer by night, and all around wannabe superhero. She writes award-winning dark paranormal fiction and she's a PAN member of the RWA and FF&P. She currently lives in Rhode Island with her studly hubby, her hyperactive Boxer, and her two devious cats.
Sign up for her newsletter for the latest on the Senary, sneak peeks, giveaways, and other fun stuff: https://www.subscribepage.com/ldrose
You can also join her reader group on Facebook for more shenanigans!
DEVOUR THE NIGHT: https://www.facebook.com/groups/15447…
Where else to find her:
Website: http://www.writerldrose.com
Amazon Author Page: http://www.amazon.com/author/ldrose
Facebook: http://www.facebook.com/writerldrose
FB Author page: http://www.facebook.com/ldroseauthorpage
Instagram: https://www.instagram.com/ld_rose/
Twitter: http://www.twitter.com/ld_rose
Goodreads: http://www.goodreads.com/ldrose
Pinterest: http://www.pinterest.com/writerldrose
Tumblr: http://writerdoc.tumblr.com/
Book Bub: http://www.bookbub.com/authors/l-d-rose
Does book mail make you do a happy dance, or is that just me?!?