Hey y'all…it's

SALE

time! Here's a couple of this week's deals! Have a

FANTASTIC

weekend!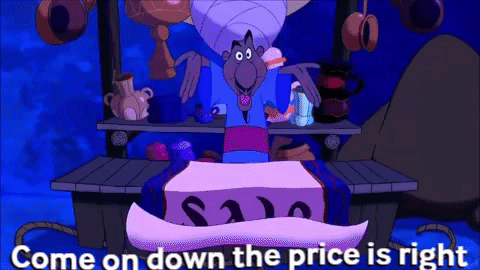 *From the newsletter of Laramie Briscoe:
Happy Book Birthday Havoc!
On Sale For A Limited Time!
*From the newsletter of L. woods PR:
★★★SERIES SALE!★★★
The ENTIRE Control Series from Anna Edwards is ON SALE NOW!
Enter the world of control…
Amazon → https://amzn.to/2MpJLg0
iBooks → https://apple.co/2vL8kuh
Kobo → http://bit.ly/2Mt11kj
Nook → http://bit.ly/2vLiL0S
Fans of romantic suspense, dark reads, and BDSM won't want to miss these much-loved stories! Five full-length novels, one bonus story, and a novella, each now available for $2.99 or less. Surrendered Control is #FREE!
*From the newsletter of L. woods PR:
★★★ HOT NEW RELEASE! ★★★
Naughty Shorts Boxed Set by Sarah Castille Author is LIVE!
Amazon → https://amzn.to/2OTSyFv
iBooks → https://apple.co/2KHYOgh
Nook → http://bit.ly/2OXLRlt
Kobo → http://bit.ly/2KIpInZ
Google Play → http://bit.ly/2MfEdEz
This box set contains three sexy second chance romances.
* From the blog of James Cudney:
"This weekend, you can download my second novel FATHER FIGURE for FREE via Amazon as a Kindle e-read from Saturday August 18th through Wednesday August 22nd."
Between the fast-paced New York City, a rural Mississippi town and a charming Pennsylvania college campus filled with secrets, two young girls learn the consequences of growing up too quickly.
Amalia Graeme, abused by her mother for most of her life, longs to escape her desolate hometown and fall in love. Contemplating her loss of innocence and conflicting feelings between her boyfriend and the dangerous attraction she's developed for an older man, Amalia faces life-altering tragedies.
Brianna Porter, a sassy, angst-ridden teenager raised in New York City, yearns to find her life's true purpose, conquer her fear of abandonment, and interpret an intimidating desire for her best friend, Shanelle. Desperate to find the father whom her mother refuses to reveal, Brianna accidentally finds out a shocking truth about her missing parent.
Set in alternating chapters two decades apart, the parallels between their lives and the subsequent collision that is bound to happen is revealed. FATHER FIGURE is an emotional story filled with mystery, romance, and suspense.
*From the newsletter of L. woods PR:
★★★ ON SALE NOW! ★★★
Faded Gray Lines by Cora Kenborn is only 99c for a limited time!
Amazon → https://amzn.to/2OiVRVv
FREE with #KindleUnlimited
Love is the deadliest lie.
Leighton
I'm jaded. The truth is a bitter pill to swallow.
My first taste of love was my first betrayal.
Now, all I want is to start over, but they want my life.
Everyone says all's fair in love and war.
Except I'm done playing fair.
I'm tired of turning my back on his darkness when it's the light that always burns me.
I've danced with the devil. Now it's time to become one.
Mateo
I'm a criminal. Let's not sugarcoat the truth.
Her morals never had a chance in my corrupt world.
Now, all I want is to forget her, but they want her soul.
Loyalty is its own reward where I come from.
Except she's become the prize.
They've taken my shining star and dimmed her light.
Some say I'm a monster. They haven't seen anything yet.
*From the newsletter of Leeanna Morgan:
Now is your chance to grab a bargain!!
For a limited time, 'Just Breathe' is on sale for 99 cents.
Have you ever been to an auction? When I was a teenager, mom took me to my first auction. I can still remember the excitement of seeing people raise their hands to bid on different items. The only thing I ever bought was a mystery box. The contents weren't as exciting as what Kelly finds in 'Just Breathe', but it left me with the same buzz of excitement and wondering who had owned the bowls and containers that were inside. Those memories inspired me to write 'Just Breathe'.
"When Kelly wins a mystery box at auction she needs Tanner's help. Together, they decipher the code in a forgotten journal, uncovering a young girl's journey to freedom and a powerful family's secret."
Download today for just 99 cents!!
*From the newsletter of Ivy Smoak:
Looking for the perfect beach read?  Well, I have the solution for you – my novel Temptation is FREE today!  Trust me, you're going to want to meet James Hunter 😉  Plus it's FREE for a limited time, so make sure to grab your copy today:
Blurb: Have you ever lost your words at the sight of perfection? Like when you look at the sunset on a beach? Or when you take a moment to appreciate the golden leaves falling from the sky on an autumn day?
Well, on one such autumn day, that was exactly the kind of reaction I had when I first saw James Hunter. Or rather, when I literally ran into him. I had never seen anyone so handsome in my entire life. The stubble along his jaw line. The way he caught me in his strong arms. The way he stared at me so intently.
I felt it in a rush. That I wanted to see him over and over again. That I needed him in my life. I'm not naïve. I could tell in two seconds that he was out of my league. But all the best things in life are worth fighting for.
Enjoy, y'all…have a fabulous weekend!