Hey y'all…welcome to

Friday Faves and PART 3 of my favorite book quotes!

I hope everyone had a fabulous week and is ready for the weekend!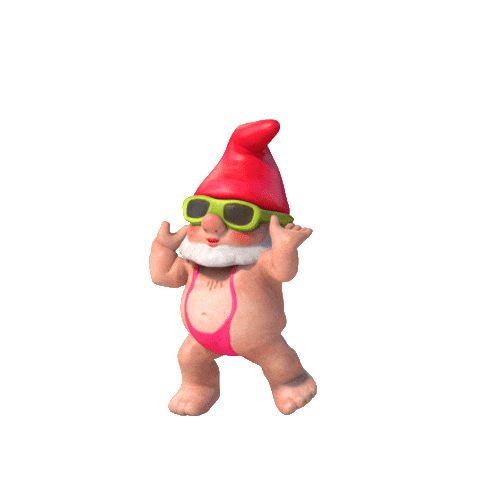 Amazon US: Tasting, Finding, Keeping: The Story of Never, A New Adult Romance Box Set (Tasting Never Book 1) Kindle Edition by C.M. Stunich
Add it your Goodreads: HERE
Tasting, Finding, Keeping: The Story of Never (a 3 book box set)
Contains Three Full Length New Adult/Contemporary Romance Novels and Six Bonus Short Stories and Never-Before-Read Deleted Scenes
Recommended for Ages 18 and Up
(Books Included: "Tasting Never", "Finding Never", and "Keeping Never" – the first three books in the series. Books #4, "Never Can Tell", and #5, "Never Let Go" are available now!)
"Sometimes, the only way to go forward is to take a few, careful steps back."
Never Ross is a broken soul who doesn't need to be fixed. There's a monster inside of her, eating little bits of her everyday, and she can't seem to stop it. It makes her do things she doesn't want to do, say things she doesn't want to say.
She's used to dating guys like Ty McCabe; he's one of the dangerous ones, the ones with pasts that burn like fire and melt everything around them. But there's something different about this soul with a sad smile and arms covered in butterfly tattoos, something that tantalizes Never's shattered spirit.
When Ty and Never form a tentative, almost reluctant, friendship that opens the door on their dark sides and shows them what it's like to live in the light, they'll have to face the skeletons in their closets, fight back the blackness and see if two tortured souls desperate for a healing touch can connect into something beautiful.
Broken doesn't always mean destroyed.
Amazon US: This Man (A This Man Novel Book 1) Kindle Edition by Jodi Ellen Malpas
Add it your Goodreads: HERE
Young interior designer Ava O'Shea has an appointment for a first consultation at The Manor with the owner, Mr Jesse Ward. She is expecting nothing more than an overweight, cravat wearing, well-to-do countryman, and on arrival, nothing would suggest otherwise. How wrong could she be? This Man is devastatingly handsome, charming and confident. He is also a conceited, hedonistic playboy, who knows no boundaries. Ava desperately does not want to be attracted to him, but she can't control the overwhelming effect he has on her. Every instinct is telling her to run, so she does, but Jesse Ward is not so willing to let her go. He wants her and is determined to have her. She knows she is heading for heartbreak, but how can she run when he won't let her?
Amazon US: Complicated Kindle Edition by Kristen Ashley
Add it your Goodreads: HERE
When small town Nebraska sheriff Hixon Drake meets Greta Dare, the connection couldn't be stronger, but the timing couldn't be worse.
Dealing with the fallout of a divorce he never wanted and setting up a new home for his kids, Hix becomes that guy, that one he never wanted to be, and puts a stop to things before they can even start. Protecting his kids, and himself, is his only priority.
Greta, on the other hand, has found the place for her and the brother she adores that's perfect for them—a sleepy little town in Nebraska. She's learned from life that there are no hopes and dreams. The only thing to look forward to is peace. And that's what she works hard to build for herself and her brother. Right up until Hix walks into her life.
Hix can't fight the pull and stay away from Greta for long. And Greta's finding it hard not to hope for something more with all the promise that is Hix.
But when the first murder that's happened in over five decades rocks his small, sleepy county, Hix has got to learn to trust again, convince Greta to take a shot with him, and at the same time catch a killer.
In other words, things are definitely…Complicated.
Amazon US: Until November (Until Series Book 1) Kindle Edition by Aurora Rose Reynolds
Add it to your Goodreads: HERE
November is looking forward to getting to know her father and the safety of a small town. After leaving the Big Apple and her bad memories for Tennessee, November starts working for her dad at his strip club doing the books. The one time she's allowed there during club hours she runs into Asher Mayson. He's perfect until he opens his mouth and makes assumptions. November wants nothing to do with Asher but too bad for November, fate has other plans.
Asher Mayson has never had a problem getting a woman, that is until November. Now all he can think about is making November his and keeping her safe.
Warning:18+ sexual content and a strong Alpha Male.
Amazon US: Lover At Last (Black Dagger Brotherhood, Book 11) Kindle Edition by J.R. Ward
Add it to your Goodreads: HERE
Qhuinn, son of no one, is used to being on his own. Disavowed from his bloodline, shunned by the aristocracy, he has finally found an identity as one of the most brutal fighters in the war against the Lessening Society. But his life is not complete. Even as the prospect of having a family of his own seems to be within reach, he is empty on the inside, his heart given to another….
Blay, after years of unrequited love, has moved on from his feelings for Qhuinn. And it's about time: it seems Qhuinn has found his perfect match in a Chosen female, and they are going to have a young. It's hard for Blay to see the new couple together, but building your life around a pipe dream is just a heartbreak waiting to happen. And Qhuinn needs to come to terms with some dark things before he can move forward…
Fate seems to have taken these vampire soldiers in different directions… but as the battle over the race's throne intensifies, and new players on the scene in Caldwell create mortal danger for the Brotherhood, Qhuinn finally learns the true definition of courage, and two hearts who are meant to be together… finally become one.
Have you read any if these? Have an awesome weekend y'all!