Hey y'all…

happy Friday!

Another week gone and we're coming up to the end of the summer and the start of fall (technically, though it's still hot as hell in Texas in the "fall"). But in the fall, there's football games and marching band and pumpkin spice and

HALLOWEEN…

My favorite holiday!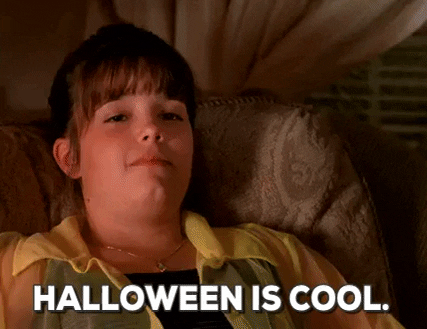 5 of my favorite book quotes, part two!
Amazon US: Storm (Storm MC #1) by Nina Levine
Add it to your Goodreads: HERE
Life can be a bitch but love can get you through any storm.
Madison Cole's family is the Storm Motorcycle Club. Her father is the President and her brother is the VP. She grew up surrounded by bikers, crime and violence. Two years ago she walked away from her family and the world they live in. Her soul was shattered, her heart was broken and she had an addiction she couldn't shake. She picked up the pieces and put herself back together. Now her family wants her back. The club is being threatened and they send a club member to return her home to safety; the one person that could destroy everything she has worked so hard to build.
Jason Reilly has sacrificed a lot for the motorcycle club he calls family. Two years ago he made the biggest sacrifice of all; he gave up the woman he loved for them. Now he is being sent to bring her back and he is conflicted. He thought he was over her but discovers their connection is as strong as ever. Their love was all-consuming, passionate and fiery. It was also their undoing and he doesn't know if either of them is strong enough to battle the demons that ripped them apart, to find love again.
Madison and Jason are brought back together by a force out of their control; one that pushes them to a breaking point. Can they overcome their past and discover a love worth fighting for or will the harsh reality of their world finally and completely break them both?
Amazon US: Scoring Wilder by R.S. Grey
Add it your Goodreads: HERE
What started out as a joke— seduce Coach Wilder—soon became a goal she had to score. 
With Olympic tryouts on the horizon, the last thing nineteen-year-old Kinsley Bryant needs to add to her plate is Liam Wilder. He's a professional soccer player, America's favorite bad-boy, and has all the qualities of a skilled panty-dropper.
• A face that makes girls weep – check.
• Abs that can shred Parmesan cheese (the expensive kind) – check.
• Enough confidence to shift the earth's gravitational pull – double check.
Not to mention Liam is strictly off limits . Forbidden. Her coaches have made that perfectly clear. (i.e. "Score with Coach Wilder anywhere other than the field and you'll be cut from the team faster than you can count his tattoos.") But that just makes him all the more enticing…Besides, Kinsley's already counted the visible ones, and she is not one to leave a project unfinished.
Kinsley tries to play the game her way as they navigate through forbidden territory, but Liam is determined to teach her a whole new definition for the term "team bonding."
A fun & sexy New Adult Romance (age 17+)
Amazon US: Driven (The Driven series book 1) by K. Bromberg
Add it your Goodreads: HERE
Now a limited series streaming on Passionflix beginning August 2018.
From New York Times Bestselling author K. Bromberg comes the first book in an unforgettable series about lust, love, redemption, and healing . . .
Colton Donavan lives on that razor thin edge toward out of control. Whether it's on the track or off of it, everything he wants is at his fingertips: success, willing women, media attention.
Everything that is, but me. I'm the exception this reckless bad boy can't seem to win over.
My heart is healing. His soul is damaged. We both know the two of us could never work. But he crashes into my life without apology—disrupting my world, testing my boundaries, and uncovering the darkness of my past.
Our chemistry is undeniable. Our attraction is magnetic. Our ability to help each other heal obvious. And even though he won't let me in, there's something about Colton I can't walk away from.
This is the beginning of our story.
Our fight.
Our perfectly imperfect love.
Amazon US: This Regret by Victoria Ashley
Add it your Goodreads: HERE
Eight years… That's how long it's been since my brother's been gone and not a day goes by that it doesn't kill me, knowing that I'll never see Adric again. It's been a rough journey, one I've barely survived, but with the help of my childhood friend Kade Haze, I'm finally learning to piece what remains back together. Or so I thought… Just when life is beginning to make sense again and a feeling of normalcy is on the horizon, my carefully constructed walls come crashing down, making it hard to breathe once again. When walking into the tattoo shop one day, the last thing I'm expecting to see is Kellan Haze, Adric's best friend who no one has seen or heard from since the day they found my brother's body. He's nothing like I remember him as a child, with his wild messy hair, tattoos that cover most of his undeniably sexy body and eyes so intense they make my legs quiver with one look. The one thing even I can't deny is the instant rush I feel just by being in his presence. But how can I choose between love and lust when one of these holds a dark secret, one that can crush my world to pieces and leave me gasping for air. Who can I trust when my mind is pulling me in two different directions and my heart has to choose for me? The Haze brothers are sexy, daring and possibly . . . dangerous. This Regret is a story of love, lust, betrayal and danger with an ending no one will see coming.
Amazon US: Anti-Stepbrother by Tijan
Add it to your Goodreads: HERE
He told me to 'settle, girl.'
He asked if 'something was wrong with me?'
He said I was an 'easy target.'
That was within minutes when I first met Caden Banks.
I labeled him an *sshole, but he was more than that. Arrogant. Smug. Alpha.
He was also to-die-for gorgeous, and my stepbrother's fraternity brother.
Okay, yes I was a little naive, a tad bit socially awkward, and the smallest amount of stalker-ish, but if Caden Banks thought he could tell me what to do, he had another thing coming.
I came to college with daydreams about being with my stepbrother, but what if I fell for the anti-stepbrother instead?
Have you read any of these books? Have an AWESOME weekend y'all!💋