Hey y'all…happy Friday!

Another week bites the dust

and we're that much closer to my kiddos starting a new school year. I'll have my "baby" in 7th grade and my middle son in 12th grade! «- he's already been accepted to one college with a huge scholarship but he's determined to go to university in London (Kingston)…that's a

LOOONG

way from Texas!!😕😕 But who am I to stifle him?? It also looks like my hubby will be having surgery at the end of the month to remove his pancreas and hopefully all of the cancer.

WHEW

…it's gonna be a crazy month!
Anyway, this month's

Friday Faves

is all about my

favorite book quotes

. And oh my GAWD, I didn't think it'd be this hard to choose but there's

So. Many. Awesome. Books!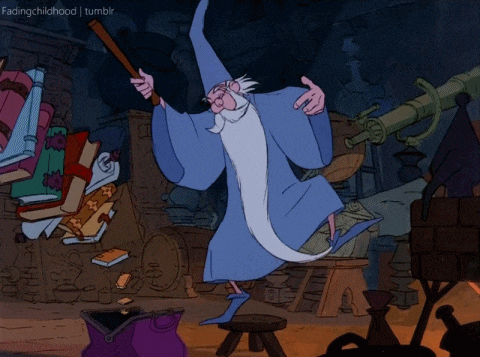 So, here's the first 5 book quotes of the month:
Amazon: Stepbrother Dearest by Penelope Ward
Add it to Goodreads: HERE
You're not supposed to want the one who torments you.
When my stepbrother, Elec, came to live with us my senior year, I wasn't prepared for how much of a jerk he'd be.
I hated that he took it out on me because he didn't want to be here.
I hated that he brought girls from our high school back to his room.
But what I hated the most was the unwanted way my body reacted to him.
At first, I thought all he had going for him were his rock-hard tattooed abs and chiseled face. Then, things started changing between us, and it all came to a head one night.
Just as quickly as he'd come into my life, he was gone back to California.
It had been years since I'd seen Elec.
When tragedy struck our family, I'd have to face him again.
And holy hell, the teenager who made me crazy was now a man that drove me insane.
I had a feeling my heart was about to get broken again.
Stepbrother Dearest is a standalone novel.
**Contains graphic sexual content and harsh language. It is only appropriate for adult readers age 18+
Amazon: Unloved, a Love Story by Katy Regnery
Add it to Goodreads: HERE
My name is Cassidy Porter…
My father, Paul Isaac Porter, was executed twenty years ago for the brutal murder of twelve innocent girls.
Though I was only eight-years-old at the time, I am aware – every day of my life – that I am his child, his only son.
To protect the world from the poison in my veins, I live a quiet life, off the grid, away from humanity.
I promised myself, and my mother, not to infect innocent lives with the darkness that swirls within me, waiting to make itself known.
It's a promise I would have kept…if Brynn Cadogan hadn't stumbled into my life.
Now I exist between heaven and hell: falling for a woman who wants to love me, while all along reminding myself that I must remain…
Unloved.
**NOTE: This book is intended for readers 18+**
Amazon: El Diablo by M. Robinson
Add it to Goodreads: HERE
I was ruthless.
I was feared.
I had sacrificed. Myself. Her. Everything… 
Living in a world where I was worth more dead than alive was a choice. I was a bad man, never claimed to be anything else. I've done things I'm not proud of. Seen things that can't be unseen. I've caused pain that I can't undo.
It was all my choice.
Every decision.
Every order.
Right and wrong never mattered.
Until her.
She was under my protection, until she became my obsession.
But who was going to save her…
From. Me. The devil himself.
Fate brought us together. Destiny destroyed us.
STANDALONE. New Adult Contemporary Romance: Full length novel.
Amazon: The Fixed Trilogy by Laurelin Paige
Add it to Goodreads: HERE
All three books of the NY Times Bestselling Fixed Trilogy are included in this bundle.
Fixed on You (Book 1): Stalking and restraining orders are a thing of Alayna Wither's past. With her MBA newly in hand, she has her future figured out–move up at the nightclub she works at and stay away from any guy who might trigger her obsessive love disorder. A perfect plan. But what Alayna didn't figure on is Hudson Pierce, the new owner of the nightclub. He's smart, rich, and gorgeous–the kind of guy Alayna knows to stay away from if she wants to keep her past tendencies in check. Except, Hudson's fixed his sights on her. He wants her in his bed and makes no secret of it. Avoiding him isn't an option after he offers a business proposition she can't turn down and she's drawn further into his universe, unable to resist his gravitational pull. When she learns Hudson has a dark history of his own, she realizes too late that she's fallen for the worst man she could possibly get involved with. Or maybe their less than ideal pasts give them an opportunity to heal each other and finally find the love their lives have been missing.
Found in You (Book 2): Alayna Withers has only had one kind of relationship: the kind that makes her obsessive and stalker-crazy. Now that Hudson Pierce has let her into his heart, she's determined to break down the remaining walls between them so they can build a foundation that's based on more than just amazing sex. Except Hudson's not the only one with secrets.
With their pasts pulling them into a web of unfounded mistrust, Alayna turns to the one person who knows Hudson the best–Celia, the woman he almost married. Hoping for insight from someone who understands all sides of the story, Alayna forms a bond with Celia that goes too far–revealing things about Hudson that could end their love for good.
This is the first relationship where Alayna hasn't spiraled out of control. And she might lose Hudson anyway…
Forever with You (Book 3): Alayna Withers relationship with Hudson Pierce has tested both her and his ability to trust. They decide that the only way they can move forward together is with open doors and transparency. It won't be easy for the scarred lovers, but they're committed to each other more now than ever. Alayna, in particular, has grown through their trials, and has emerged more confident and faithful to the man she loves.
But while the pair is focused on the future, their past shows up again to threaten their fragile bond. Promises that were made are broken, and Alayna learns that Hudson still has very potent secrets–secrets that will tear them both apart. As much as she feels for him, her ability to forgive and forget is tested beyond her limits.
Even though she found the only man who could fix her, a forever with Hudson seems more and more out of reach.
Amazon: The Unrequited by Saffron A. Kent
Add it to Goodreads: HERE
Layla Robinson is not crazy. She is suffering from unrequited love. But it's time to move on. No more stalking, no more obsessive calling.
What she needs is a distraction. The blue-eyed guy she keeps seeing around campus could be a great one—only he is the new poetry professor—the married poetry professor.
Thomas Abrams is a stereotypical artist—rude, arrogant, and broody—but his glares and taunts don't scare Layla. She might be bad at poetry, but she is good at reading between the lines. Beneath his prickly façade, Thomas is lonely, and Layla wants to know why. Obsessively.
Sometimes you do get what you want. Sometimes you end up in the storage room of a bar with your professor and you kiss him. Sometimes he kisses you back like the world is ending and he will never get to kiss you again. He kisses you until you forget the years of unrequited love; you forget all the rules, and you dare to reach for something that is not yours.
NOTE: Please be aware that this book deals with sensitive topics like cheating. 18+ Only.
Enjoy y'all! What are some of your favorite book quotes?