Hey y'all! It's Friday, woo hoo! Are your kiddos home for the summer yet? More importantly, are they driving you

bonkers

yet?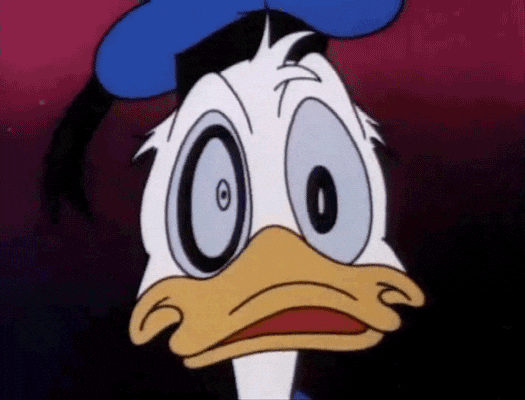 Haha! Today's

FRIDAY

FAVES

are in honor of

Best

Friends

Day

! Yup, I'm talking about

FRIENDS TO LOVERS

romances. This is one of my favorite tropes…I just love watching the journey that two friends take as they find love.

SWOON

! It's a popular trope, meaning there's a ton of books out there that fall into this category. It was tough but I decided on

FIVE

awesome

FRIENDS TO LOVERS

stories. And I also found a perfect song too! 
Beautiful Disaster: A Novel Kindle Edition by Jamie McGuire
A New York Times and USA TODAY bestseller about a good girl dangerously drawn to the ultimate bad boy.
The new Abby Abernathy is a good girl. She doesn't drink or swear, and she has the appropriate number of cardigans in her wardrobe. Abby believes she has enough distance from the darkness of her past, but when she arrives at college with her best friend, her path to a new beginning is quickly challenged by Eastern University's Walking One-Night Stand.
Travis Maddox, lean, cut, and covered in tattoos, is exactly what Abby wants—and needs—to avoid. He spends his nights winning money in a floating fight ring, and his days as the ultimate college campus charmer. Intrigued by Abby's resistance to his appeal, Travis tricks her into his daily life with a simple bet. If he loses, he must remain abstinent for a month. If Abby loses, she must live in Travis's apartment for the same amount of time. Either way, Travis has no idea that he has met his match.
The Year We Fell Down: A Hockey Romance (The Ivy Years Book 1) Kindle Edition by Sarina Bowen
My whole life changed in the blink of an eye.
I was supposed to start college on the Harkness women's hockey team. But I'm showing up in a wheelchair instead.
Everything about my new life is difficult, and there's only one person who understands. Across the hall, in the other handicapped-accessible dorm room, lives the too-delicious-to-be real Adam Hartley. His leg is broken in two places.
We bond over broken elevators, hockey games, and disappointments. We're just friends, though, until one night things fall apart. Or fall together. All I know is that I'm falling. Hard.
But can Hartley love someone as broken as me? His deep brown eyes hold their own demons. While my troubles are visible for everyone to see, his are hidden deep inside…
If you love charming, hockey player heroes and friends-to-lovers match-ups, download The Year We Fell Down today!
It's not enough that Kelsey's husband left her for another woman. Oh, no. The "other woman" had to be her best friend Evan's fiancée. Not only has she lost her marriage, she fears losing Evan to the lingering awkwardness and humiliation that hangs between them.
Evan has no intention of letting that happen. He's got plans…namely, an extra plane ticket to Hawaii now his future wife is out of the picture. There's only one person he wants on the trip with him, the one who's always been there for him. The one he should never have let slip away into the arms of a traitorous friend who shattered her heart.
Kelsey is anticipating a week of fun in the sun with the man who's always treated her like a little sister. No one's more surprised when she discovers that Evan has seduction on his mind—and that she's more than ready for it.
Love is the most powerful healing force of all. But past demons have a way of ripping open old wounds, and threatening the survival of even the strongest friendship…
Curious (The Finn Factor Book 1) Kindle Edition by R.G. Alexander
Are you Curious?
Jeremy Porter is. Though the bisexual comic book artist has known Owen Finn for most of his life—long enough to know that he is terminally straight—he can't help but imagine what things would be like if he weren't.
Owen is far from vanilla—as a dominant in the local fetish community, he sees as much action as Jeremy does. Lately even more.
Since Jeremy isn't into collars and Owen isn't into men, it seems like his fantasies will remain just that forever…until one night when Owen gets curious.
Warning: Contains explicit m/m nookie. A lot of it. Very detailed. Two men getting kinky, talking dirty and doing the horizontal mambo. Are you reading this? Do you see them on the cover? Guy parts will touch. You have been warned.
Seducing Simon Kindle Edition by Maya Banks
Toni Langston has been in love with Simon, her best friend, for years. The night Simon breaks up with his long time girlfriend, he and Toni make love. Toni is devastated and humiliated when, in the heat of the moment, he calls her by his girlfriend's name. The next morning, Simon remembers nothing of the previous night and Toni is only too relieved not to remind him. Two months later, she discovers she's pregnant. She wants Simon to love her, apart from any obligation he might feel because of the baby. So she embarks on a quest to seduce her best friend, to make him see her as more than a little sister, to make him love her as much as she loves him. It works. Maybe too well. Now when things are perfect, she faces telling him of the secret she's kept.
"It Was Always You" – Maroon 5
"Hazel eyes, I was so color blind
We were just wasting time, uh uh babe
For my whole life, we never crossed the line
Only friends in my mind, but now I realize
It was always you
Can't believe I could not see it all this time
All this time"
Do you read this trope? What's your favorite FRIENDS TO LOVERS book?