Hey y'all!

TGIF

! I'm waaay too happy that it's Friday, how 'bout you?? The closer we're getting to summer and the closer the kiddos get to the end of the school year (1 more month!), the less patience I have for mornings. Not that I'm
EVER

a morning person but whatever,

LOL

!
ICYMI

: Here in the States, April just happens to be National Frog Month! So, I thought to myself,

HMMMM

…how can I weave this fact into

FRIDAY FAVES

? Welp, here goes, try to follow my crazy thought process 😜:

FROG

=

PRINCE

=

ADULT FAIRY TALE

!! (Or romances that are

loosely

based on fairytales!)🐸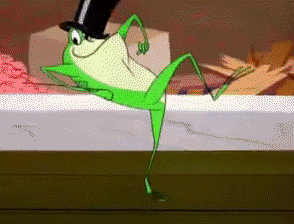 Let me tell ya, there's
A LOT

of romances based on fairytales to choose from! But I picked

5 ONCE UPON A TIMEs

with

FANTASTICAL FAIRYTALE-like

ever afters. And

THEN

I found a song for each of the books to accompany them.

Do you like reading this trope? What are some of your faves??
💙
BEAUTY AND THE BEAST

💙
Lover Awakened (Black Dagger Brotherhood, Book 3) Kindle Edition by J.R. Ward
💙
LITTLE RED RIDING HOOD

💙
Red (Transplanted Tales Book 1) Kindle Edition by Kate SeRine
💙 
TARZAN

💙
Uncivilized Kindle Edition by Sawyer Bennett
💙
ALICE IN WONDERLAND

💙
Down the Rabbit Hole Kindle Edition by J. D. Robb & 4 more
💙
SNOW WHITE

💙
Hunter: A Snow White Romance (Stud Ranch Standalone) Kindle Edition by Stasia Black