Hey y'all! It's 
DAY 30 

of the 

BOOK AUTHOR CHALLENGE

! If you don't already know, this is hosted by the lovely ladies over at Beware of the Reader and Collectors Of Book Boyfriend! Holy crap…tomorrow's the

LAST

day of the challenge!!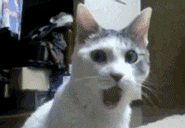 Sorry about missing yesterday's post…with Easter barreling down on us, I've been busy! But I'm super excited for today's prompt! We're talking about an
AUTHOR WHO WRITES A GREAT MALE POV

! And well, when I saw this, I could only think of ONE amazeballs author:

KRISTEN ASHLEY

!! She's my go to author when I need a pick me up…I

FLOVE

everything I've read from her (which last time I checked, I've read around 40 books of hers!) I adore her

ALPHAS

because that's exactly what they are: sexy male specimens who know what they want are confident enough to go out and grab it…or

HER

!
KRISTEN ASHLEY
Kristen Ashley was born in Gary, Indiana, USA and nearly killed her mother and herself making it into the world, seeing as she had the umbilical cord wrapped around her neck (already attempting to accessorise and she hadn't taken her first breath!). Her mother said they took Kristen away, put her Mom back in her room, her mother looked out the window, and Gary was on fire (Dr. King had been assassinated four days before). Kristen's Mom remembered thinking it was the end of the world. Quite the dramatic beginning.
Nothing's changed.
Kristen grew up in Brownsburg, Indiana and has lived in Denver, Colorado and the West Country of England. Thus, she's blessed to have friends and family around the globe. Her family was (is) loopy (to say the least) but loopy is good when you want to write. They all lived together on a very small farm in a small farm town in the heartland. She grew up with Glenn Miller, The Everly Brothers, REO Speedwagon and Whitesnake (and the wardrobes that matched).
Needless to say, growing up in a house full of music, clothes and love was a good way to grow up.
And as she keeps growing, it keeps getting better.
Colorado Mountain Series (6 Book Series)
The Dream Man Series (4 Book Series)
The Hookup (Moonlight and Motor Oil Series Book 1)