Hey y'all! It's 
DAY 26

of the 

BOOK AUTHOR CHALLENGE

! If you don't already know, this is hosted by the lovely ladies over at Beware of the Reader and Collectors Of Book Boyfriend! Only

5 days

left of the challenge!
I can't believe how fast the month went! I've had
SO MUCH FUN

working on this challenge and I'm sure I'll be doing more in the future!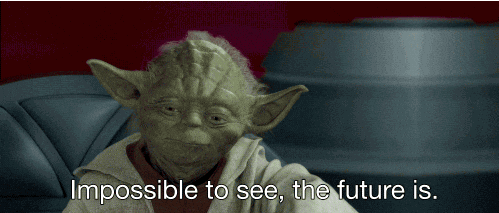 So, today's prompt is an
AUTHOR WITH A MOVIE ADAPTATION

! Now more than ever, romance books are being turned into movies, especially with the addition of Passionflix! (

Website: 

https://www.passionflix.com )
And of course there's the whole FIFTY SHADES franchise which is super popular. Confession: I haven't seen any of the movies…I read the books twice and honestly, the actors that portray the characters just don't do justice to the ones in my head! I know, I know, I'm terrible…don't throw rocks at me, LOL!!😱😮
Anyway, today, I decided on
RACHEL VAN DYKEN

and

ALESSANDRA TORRE

!
RACHEL VAN DYKEN
Rachel Van Dyken is the New York Times, Wall Street Journal, and USA Today Bestselling author of regency and contemporary romances. When she's not writing you can find her drinking coffee at Starbucks and plotting her next book while watching The Bachelor.
She keeps her home in Idaho with her Husband, adorable son, and two snoring boxers! She loves to hear from readers!
Want to be kept up to date on new releases? Text MAFIA to 66866!
You can connect with her on Facebook http://www.facebook.com/rachelvandyken or join her fan group Rachel's New Rockin Readers. Her website is http://www.rachelvandykenauthor.com.
Amazon US: http://amzn.to/2F7Fv1F
Amazon UK:http://amzn.to/1V6UCs6
Amazon CA: http://amzn.to/1QS5BTc
Amazon AU: http://bit.ly/1MipuP3
ALESSANDRA TORRE
Alessandra Torre is an award-winning New York Times bestselling author of fifteen novels. Torre has been featured in such publications as Elle and Elle UK, as well as guest blogged for the Huffington Post and RT Book Reviews. She is also the Bedroom Blogger for Cosmopolitan.com. In addition to writing, Alessandra is the creator of Alessandra Torre Ink, a website, community, and online school for aspiring authors.
Learn more about Alessandra on her website at http://www.alessandratorre.com, or you can find her on Twitter (@ReadAlessandra) or her Facebook fanpage.
Get more movie info:http://www.hollywooddirtmovie.com
Amazon US: https://amzn.to/2IUjTEn