Hey y'all! It's 
DAY 24

of the 

BOOK AUTHOR CHALLENGE

but since I missed Day 23, I'll be posting yesterday's prompt today! If you don't already know, this is hosted by the lovely ladies over at Beware of the Reader and Collectors Of Book Boyfriend! Only one more week of the challenge…

EEK

!
So sorry, I missed posting yesterday because I have Fibromyalgia. This is a disease that keeps me in a constant state of pain and although I usually function pretty well despite the pain (I was diagnosed 8 years ago, I've got a hang of this now), yesterday just kicked my ass and I ended up sleeping all day. Then, after picking up the kids and cooking dinner yada, yada, yada…I went back to bed!😴😴 I'll use this weekend to catch up with everything and be back on track by Monday…hopefully!😉😉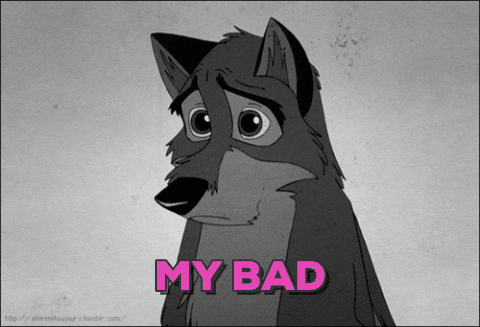 Yesterday's prompt was:
AUTHOR(s) OF ROMANTIC COMEDY

! Surprisingly enough, although I love a good rom-com, I don't read that much of this trope since I tend to gravitate more towards dark romance. But several years ago, I read a little tale called

WALLBANGER

by

ALICE CLAYTON

and I laughed so loud that I actually woke up my hubby (oops 😄😄)! Ms. Clayton has a great sense of humor!
My second pick is
PIPER RAYNE

! This is a dynamic duo that tends to write fun, humorous and light stories (sexy too!). I got hooked on their

SINGLE DAD'S CLUB

series!
ALICE CLAYTON
New York Times Best Selling author ALICE CLAYTON worked in the cosmetics industry for over a decade before picking up a pen (read: laptop).
She enjoys gardening but not weeding, baking but not cleaning up, and has finally convinced her long-time boyfriend to marry her.
People Magazine says of Alice:
Clayton is a master at balancing heart, humor and plenty of action between the sheets. 11/24/14 issue
Website
Twitter
The Cocktail Series (4 Book Series)
The Hudson Valley Series (3 Book Series)
PIPER RAYNE
Piper Rayne, or Piper and Rayne, whichever you prefer because we're not one author, we're two. Yep, you get two USA Today Bestselling authors for the price of one. Our goal is to bring you romance stories that have "Heartwarming Humor With a Side of Sizzle" (okay…you caught us, that's our tagline). A little about us… We both have kindle's full of one-clickable books. We're both married to husbands who drive us to drink. We're both chauffeurs to our kids. Most of all, we love hot heroes and quirky heroines that make us laugh, and we hope you do, too.
Goodreads: http://bit.ly/2HM6yxf 
Facebook: http://bit.ly/2w1WDQe
Instagram: http://bit.ly/2wJhFnG
Pinterest: http://bit.ly/2BJj7ZB
Bookbub: http://bit.ly/2g95QRB
Website: http://www.piperrayne.com
Join our newsletter and get 2 FREE BOOKS!
http://bit.ly/2tsNcpP
Be one of our unicorns: http://eepurl.com/cjhba5
Single Dads Club (3 Book Series)