Hey y'all! Yee-haw, it's
DAY 22

of the 

BOOK AUTHOR CHALLENGE

! If you don't already know, this is hosted by the lovely ladies over at Beware of the Reader and Collectors Of Book Boyfriend! This is a month long challenge were some of my bestest romance authors get highlighted!
Today's prompt is
PARANORMAL AUTHORS

. I gotta say, I knew right away who I'd choose because there's

TWO

very

AWESOME

, very

FANTASTICAL

authors that I absolutely

FLOVE

!
HETTIE IVERS & J.R. WARD

!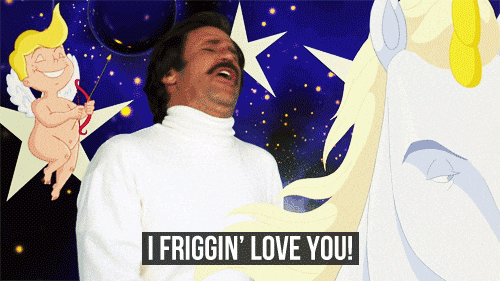 Hettie Ivers wrote one of my favorite paranormal romance series with hot, alpha werelocks and a super smart plot that had me hooked from book one. I've flaunted her
WERELOCK EVOLUTION

series all over my blog! Bonus, Hettie is a genuinely

NICE

person!! xoxoxo Hettie!
I'm sure a lot of y'all have heard of my next choice: J.R. Ward. She's the
QUEEN

of vampire romance! Her

BLACK DAGGER BROTHERHOOD

series was my first foray into paranormal romance and now I have a hard time reading vampire love by anyone else, LOL!
HETTIE IVERS
Hettie Ivers enjoys writing flawed characters who make mistakes and her books contain a fair amount of absurd humor and satire that aims to have fun with popular romance novel tropes. If she ever writes anything that's meant to be taken seriously, she promises to post an appropriate warning label. She strives to always keep her blurbs and content warnings true to her books.
Amazon
Werelock Evolution: The Complete Trilogy
No Light: A Werelock Evolution Series Standalone Novel
J.R. WARD
J.R. Ward is the number one New York Times bestselling author of the Black Dagger Brotherhood series of vampire books. She is a winner of the prestigious Romance Writers of America RITA award for Best Paranormal Romance and is a multiple RITA nominee. A graduate of Smith College, she was a double major in History and Art History with a medieval concentration in both and she still longs at times for a return to those days sitting in dark lecture halls, looking at slides of old triptychs and reliquaries. Prior to becoming a full time writer, she was a corporate attorney, serving for many years as the Chief of Staff of one of Harvard Medical Schools premier teaching sites. Her idea of absolute heaven is a day filled with nothing but her computer, her dog and her coffee pot and the Brothers, of course.
Website
Amazon
Black Dagger Brotherhood (14 Book Series)
Dearest Ivie: A Novella Set in the Black Dagger World (Black Dagger Brotherhood)