Hey y'all! Welcome to 
DAY 20

of the 

BOOK AUTHOR CHALLENGE

 hosted by the lovelies over at Beware of the Reader and Collectors Of Book Boyfriend. This is a month long challenge were some of my favorite romance authors get highlighted!
Today's prompt:
MYSTERY/THRILLER/SUSPENSE AUTHORS
was a heck of a lot easier for me to decide on, thank goodness!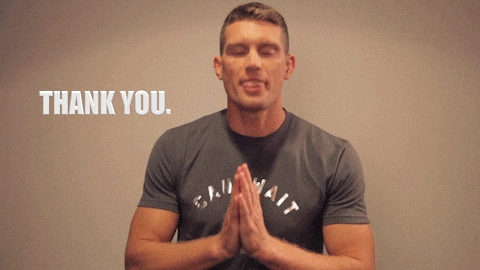 I've chosen
TWO ASTOUNDINGLY AWESOME AUTHORS

for today's prompt:

ABBIE ROADS & LISA RENEE JONES

!
Close to two years ago, I discovered a
FANTASTIC

author by the name of

ABBIE ROADS

. Now, I'm cheating a tad bit by picking her because although her work absolutely fits into this category, there's also a touch of paranormal tendencies. So far, Ms. Roads has written three books but I

LOVED

them so much and I can't wait for more!
ABBIE ROADS
Seven Things about Abbie Roads:
1. She loves Snicker Parfaits. Gotta start with what's most important, right?
2. She writes dark emotional books featuring damaged characters, but always gives her hero and heroine a happy ending… after torturing them for three hundred pages.
3. By day she's a mental health counselor known for her blunt, honest style of therapy. At night she burns up the keyboard. Well… Burn might be too strong a word. She at least sits with her hands poised over the keyboard, waiting for inspiration to strike. And when it does—the keyboard might get a little warm.
4. She can't stand it when people drive slowly in the passing lane. Just saying. That's major annoying. Right?
5. She loves taking pictures of things she thinks are pretty.
6. She lives in Marion, Ohio with her favorite fellow and two fur babies.
7. Being a published author is a dream come true for her.
*A special note from Abbie Roads
Dear Readers,
I wrote RACE THE DARKNESS from start to finish three different times, with three different story lines, and with three different titles! The only thing that ever remained the same between the versions was Xander and Isleen. I believed in them and the story they wanted to tell. I hope you love reading about their tragedies and triumphs as much as I enjoyed writing them… All three times! And isn't the cover amazing, beautiful, gorgeous? I cried the first time I saw it! It made all the hard work to get this book to you worth it!
Abbie Roads
Contact me via email at abbieroads@yahoo.com.
Or through social media.
AMAZON: http://amzn.to/2IEaZL5
Saving Mercy (Fatal Truth Book 1)
Race the Darkness (Fatal Dreams Book 1)
Hunt the Dawn (Fatal Dreams Book 2)
The second author I chose for today is author
LISA RENEE JONES

! She rocks suspense with titillating romance and yes, sometimes, a touch of paranormal too! Her work is incredibly

SMART & INTRIGUING

…Ms. Jones will simply pull you into her web!
LISA RENEE JONES
LEARN MORE ABOUT LISA'S NEXT RELEASE: https://www.lilahlove.com
SUBSCRIBE TO LISA'S NEWSLETTER: http://lisareneejones.com/newsletter-sign-up
New York Times and USA Today bestselling author Lisa Renee Jones is the author of the highly acclaimed INSIDE OUT series. Suzanne Todd (Alice in Wonderland) on the INSIDE OUT series: Lisa has created a beautiful, complicated, and sensual world that is filled with intrigue and suspense. Sara's character is strong, flawed, complex, and sexy – a modern girl we all can identify with.
In addition to the success of Lisa's INSIDE OUT series, Lisa has published many successful titles. The TALL, DARK AND DEADLY series and THE SECRET LIFE OF AMY BENSEN series, both spent several months on a combination of the New York Times and USA Today bestselling lists. Lisa's other bestselling series include: DIRTY MONEY and WHITE LIES. She is presently working on her LILAH LOVE series to be published with Amazon Publishing/Montlake Romance.
Prior to publishing Lisa owned multi-state staffing agency that was recognized many times by The Austin Business Journal and also praised by the Dallas Women's Magazine. In 1998 Lisa was listed as the #7 growing women owned business in Entrepreneur Magazine.
Lisa loves to hear from her readers. You can reach her at http://www.lisareneejones.com and she is active on Twitter and Facebook daily.
AMAZON:http://amzn.to/2GNDcyB
*LILAH LOVE BOOK 1 releases on March 27!