Hey y'all! Welcome to 
DAY 19

of the 

BOOK AUTHOR CHALLENGE

 hosted by the lovelies over at Beware of the Reader and Collectors Of Book Boyfriend. This is a month long challenge were some of my favorite romance authors get highlighted!
Today's prompt is:
MOST GORGEOUS WRITING

! Ok, I just wanna take a moment to whine because this is hard!! 😮😆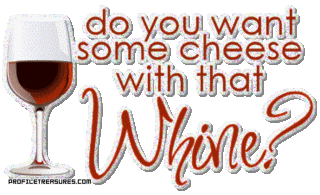 Alright, enough of that…here we go! So like I said yesterday, there's so
MANY

freakin' great authors out there it's almost impossible to choose any one over another. But for today's challenge, I decided on the wonderful

A.L. JACKSON

! I started reading her beautiful stories sometime around 2014 with the

Regret series

and I've been hooked since! Here's a snippet from my 5 star review for

FOLLOW ME BACK

:
"Now, if you've never read A.L. Jackson, let me tell you that she will Bring. You. To. You're. Knees! Ms. Jackson will make you feel invested in the characters and their situations."
A.L. JACKSON
A.L. Jackson is the New York Times & USA Today Bestselling author of contemporary romance. She writes emotional, sexy, heart-filled stories about boys who usually like to be a little bit bad.
Her bestselling series include THE REGRET SERIES, CLOSER TO YOU, and BLEEDING STARS novels.
Watch for LEAD ME HOME, the third sexy, heart-warming romance in the new Fight For Me series, coming mid-2017
If she's not writing, you can find her hanging out by the pool with her family, sipping cocktails with her friends, or of course with her nose buried in a book.
Be sure not to miss new releases and sales from A.L. Jackson –
Sign up to receive her newsletter http://smarturl.it/NewsFromALJackson or text "aljackson" to 33222 to receive short but sweet updates on all the important news.
AMAZON: http://amzn.to/2puGu2r
The Regret Series (3 Book Series)