Hey y'all! Welcome to 
DAY 18

of the 

BOOK AUTHOR CHALLENGE

 hosted by the gals over at Beware of the Reader and Collectors Of Book Boyfriend. This is a month long challenge were some of my favorite romance authors get spotlighted!
Today's prompt has me looking at the
MOST CREATIVE AUTHOR

in romance. I'll be honest, when I saw this I was like

WHHAAAT

??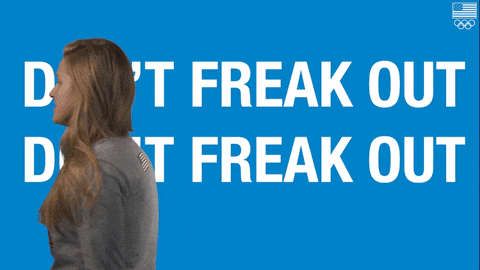 How in the world could I choose one or two or TEN creative authors?? Authors are like my superheroes. Their ability to transport me to a different time or place or to be in the minds of a biker or a lawyer or a werewolf or vampire…OH MY GOODNESS!! The possibilities are
ENDLESS

!! There's literally THOUSANDS of books on my kindle and bookshelves, all of whom were creative enough to catch my eye! So while I want to name a

KA-BILLION

wonderful, amazing, artistic, and fantastical writers, I'm going to choose just ONE because I'm using this month to honor (hopefully) many of my favorites in various categories.
Almost a whole year ago,
L.D. ROSE

contacted me through my blog and asked if I could review her series:

THE ORDER OF THE SENARY

. I reviewed them. And..I..LOVED..THEM! Her futuristic world was so imaginative, so heartfelt. I completely fell in love with the characters and the suspenseful atmosphere Ms. Rose created! She's only written three books so far but I've heard through the grapevine that book three in the Senary series, 

VERMILION LIES

, will be out in a few months (I think? Don't quote me here!) 😄😉
L.D. ROSE
L.D. Rose is a neurotic physician by day, crazed writer by night, and all around wannabe superhero. She writes award-winning dark paranormal fiction and she's a PAN member of the RWA and FF&P. She currently lives in Rhode Island with her studly hubby, her hyperactive Boxer, and her two devious cats.
Sign up for her newsletter for the latest on the Senary, sneak peeks, giveaways, and other fun stuff: http://eepurl.com/bKvuXD
You can also join her reader group on Facebook for more shenanigans!
DEVOUR THE NIGHT: https://www.facebook.com/groups/1544747369161573/
Where else to find her:
Website: http://www.writerldrose.com
Amazon Author Page: http://www.amazon.com/author/ldrose
Facebook: http://www.facebook.com/writerldrose
FB Author page: http://www.facebook.com/ldroseauthorpage
Instagram: https://www.instagram.com/ld_rose/
Twitter: http://www.twitter.com/ld_rose
Goodreads: http://www.goodreads.com/ldrose
Pinterest: http://www.pinterest.com/writerldrose
Book Bub: http://www.bookbub.com/authors/l-d-rose
The Order of the Senary (2 Book Series)
Sweet Sacrifice (The Soul Mate Tree Book 9)
**Sweet Sacrifice is a standalone paranormal romance in The Soul Mate Tree Series.