Hey y'all!! It's
DAY 16

of the

BOOK AUTHOR CHALLENGE

! That means we're halfway through March…

SAY WHAT

?!?!?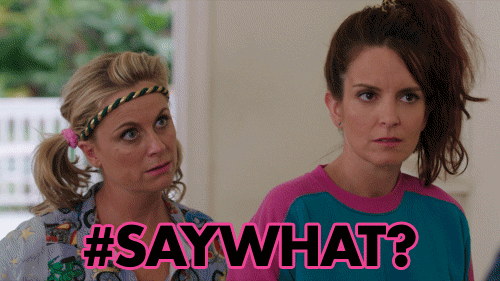 This is a month long challenge hosted by the lovelies over at Beware of the Reader and Collectors Of Book Boyfriend. Go check out their OH SO GROOVY blogs!
Today's prompt is:
INDIE AUTHORS

! I'll admit, this topic confused me for awhile. Well, what I learned after reading several different blog posts and articles was that an

INDIE AUTHOR

(or

INDEPENDENT

) is someone who's self-published at least one book. BUT that doesn't necessarily mean that the author self-publishes exclusively. Now, I'm not gonna get into the nitty gritty of all this…it can be overwhelming, especially if you're not a writer. Just know that there's a

TON

of

AMAZING

and

FAMOUS

authors that are considered "

INDIE

". But because I'm trying hard not to repeat authors so that I can feature as many great ladies and gents as possible, I've picked only

TWO FABULOUS

 

INDIE

authors!
JAMIE MCGUIRE
Jamie McGuire was born in Tulsa, Oklahoma. She attended Northern Oklahoma College, the University of Central Oklahoma, and Autry Technology Center where she graduated with a degree in Radiography.
Jamie paved the way for the New Adult genre with the international bestseller Beautiful Disaster. Her follow-up novel, Walking Disaster, debuted at #1 on the New York Times, USA Today, and Wall Street Journal bestseller lists. Beautiful Oblivion, book one of the Maddox Brothers series, also topped the New York Times bestseller list, debuting at #1. In 2015 and 2016, the following three Maddox Brothers books, Beautiful Redemption, Beautiful Sacrifice, and Beautiful Burn also topped the New York Times, as well as Beautiful series novellas, A Beautiful Wedding and Something Beautiful.
Novels also written by Jamie McGuire include: apocalyptic thriller and 2014 UtopYA Best Dystopian Book of the Year, Red Hill; the Providence series, a young adult paranormal romance trilogy; Apolonia, a dark sci-fi romance; and several novellas, including Red Hill companion novella Among Monsters, Happenstance: A Novella Series, and Providence trilogy novella Sins of the Innocent.
Jamie is the first indie author in history to strike a print deal with retail giant Wal-Mart. Her self-published novel, Beautiful Redemption hit Wal-Mart shelves in September, 2015.
Jamie lives in Steamboat Springs, Colorado with her husband, Jeff, and their three children.
Find Jamie at http://www.JamieMcGuire.com or on Facebook, Twitter (@JamieMcGuire), Google + (Jamie McGuire Official), Snapchat (@thejamiemcguire), and Instagram (TheJamieMcGuire).
AMAZON: http://amzn.to/2G3gvIH
Beautiful Oblivion: A Novel (The Maddox Brothers Book 1)
S.C. STEPHENS
S.C. Stephens is a bestselling author who enjoys spending every free moment she has creating stories that are packed with emotion and heavy on romance.
Her debut novel, Thoughtless, an angst-filled love triangle charged with insurmountable passion and the unforgettable Kellan Kyle, took the literary world by storm. Amazed and surprised by the response to the release of Thoughtless in 2009, more stories were quick to follow. Stephens has been writing nonstop ever since.
In addition to writing, Stephens enjoys spending lazy afternoons in the sun reading fabulous novels, loading up her iPod with writer's block reducing music, heading out to the movies, and spending quality time with her friends and family. She currently resides in the beautiful Pacific Northwest with her two equally beautiful children.
Find S.C. Stephens at: https://authorscstephens.com
AMAZON: http://amzn.to/2pj3lh0
Effortless (Thoughtless Book 2)