Hey y'all! Can you believe it's already
DAY 13

of the 

BOOK AUTHOR CHALLENGE

?? Thanks go to my hosts over at Beware of the Reader and Collectors Of Book Boyfriend. This is a month long challenge were some of my favorite romance authors get highlighted!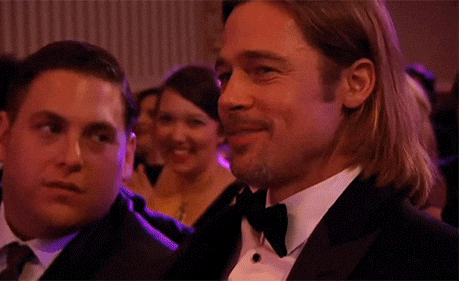 SIGH

..I just wanna eat Brad Pitt up like cream cheese, LOL!😇😈 Anyway, back to our challenge! Today's prompt is:

FAVORITE DUO

!! There's been a lot of authors collaborating lately and I love reading books from people who have different styles of writing but can still make a story

MESH

! My picks for

FAVE DUOS

go to:
ALEXA RILEY
&
VI KEELAND and PENELOPE WARD
ALEXA RILEY
New York Times, USA Today & #1 Amazon Best Selling author Alexa Riley is two sassy friends who got together and wrote some dirty books. They are both married moms of two who love football, donuts, and obsessed book heroes.
They specialize in insta-love, over-the-top, sweet, and cheesy love stories that don't take all year to read. If you want something SAFE, short, and always with a happily ever after, then Alexa Riley is for you!
Feel free to follow us each on twitter @smut_sasshole & @SassNSmut
AMAZON: http://amzn.to/2FMMlJN
VI KEELAND
Vi Keeland is a #1 New York Times,#1 Wall Street Journal, and USA Today Bestselling author. With millions of books sold, her titles have appeared in over ninety Bestseller lists and are currently translated in twenty languages. She resides in New York with her husband and their three children where she is living out her own happily ever after with the boy she met at age six.
Stop by and meet Vi in her private reader group on Facebook! https://www.facebook.com/groups/ViKeelandFanGroup/
AMAZON:http://amzn.to/2tLxSJ3
Rebel Heir: Book One (The Rush Series) Paperback – Releasing April 9, 2018
PENELOPE WARD
Penelope Ward is a New York Times, USA Today and #1 Wall Street Journal bestselling author.
She grew up in Boston with five older brothers and spent most of her twenties as a television news anchor. Penelope resides in Rhode Island with her husband, son and beautiful daughter with autism.
With over a million books sold, she is an eighteen-time New York Times bestseller and the author of over fifteen novels, including RoomHate which hit #2 on the New York Times bestseller list and #1 on the Wall Street Journal bestseller list. Other New York Times bestsellers include Stepbrother Dearest, Neighbor Dearest, Drunk Dial, Gentleman Nine, Cocky Bastard, Stuck-Up Suit, Playboy Pilot and Mister Moneybags (the latter four co-written with Vi Keeland).
AMAZON: http://amzn.to/2GrxEK4
TWITTER: @PenelopeAuthor