Hey y'all! Happy
BOOK AUTHOR CHALLENGE Day 12

! So, I have to apologize for missing yesterday's post…it was my son's 20th birthday and we had a much needed family day. We opened up a time capsule that has been sealed for

TEN YEARS

, since 2008! It was so much fun looking through old pics and letters that my kids wrote. But I'm still freaking out that I'm old enough to have a kid that's

TWENTY

years old…eeeekkk!!😨😨😨 Today's my hubby's birthday so we'll have another dinner and more cake! Hmm…I wonder why I never loose weight? 😆🎂😁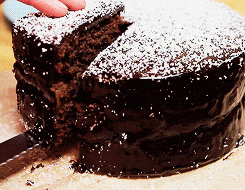 Anyway, back to the challenge:
Today's prompt is my
FAVORITE AUTHOR(s) IN SOCIAL MEDIA

! Ok, this is another tough one for me because I follow like a thousand authors between Facebook, Twitter, Instagram & Pinterest!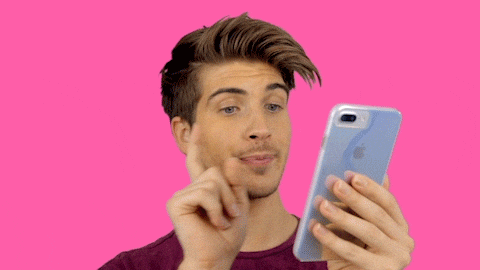 But, I think I'll go with
TWO

authors that are super fun. They have a ton of giveaways and are always interacting. Bonus, I can usually find some

EYE CANDY

on their pages, LOL! My picks for

FAVE IN SOCIAL MEDIA

are

NICOLE EDWARDS AND M. ROBINSON

!🎉🎉
NICOLE EDWARDS
New York Times and USA Today bestselling author Nicole Edwards lives in Austin, Texas with her husband, their three kids, and four rambunctious dogs. When she's not writing about sexy alpha males, Nicole can often be found with her Kindle in hand or making an attempt to keep the dogs happy. You can find her hanging out on Facebook and interacting with her readers – even when she's supposed to be writing.
Nicole also writes contemporary/new adult romance as Timberlyn Scott.
Stalk Nicole Edwards here:
 http://nicoleedwardsauthor.com/social-media.html
M. ROBINSON
USA Today Bestselling Author of El Santo, Road to Nowhere, Ends Here, Keeping Her Wet. El Diablo, The Good Ol' Boys Standalone Series, The VIP Trilogy, Tempting Bad, and Two Sides.
Stalk M. Robinson here:
http://www.authormrobinson.com
http://www.facebook.com/authormrobinson
https://www.instagram.com/authormrobinson/
https://twitter.com/AuthorMRobinson
Snapchat: AuthorMRobinson
YouTube Channel: http://bit.ly/2Catz97
Reader Group: http://www.facebook.com/groups/M.RobinsonVIP/
Email: m.robinson.author@gmail.com