Hey y'all! Welcome to 
DAY 8

of the 

BOOK AUTHOR CHALLENGE

 hosted by the gals over at Beware of the Reader and Collectors Of Book Boyfriend. This is a month long challenge were some of my favorite romance authors get spotlighted!
Today's author is
DYSTOPIAN

. Now, I'm not a huge fan of this genre…there's nothing wrong with it, it just doesn't float my boat, LOL! 😝😝 So, I did a little bit of research until I found an awesomely talented author that I'm familiar with. This author not only co-wrote some books with bestselling author, Claire C Riley in the

DYSTOPIAN

genre but also wrote one of my most favorite contemporary MC romance series…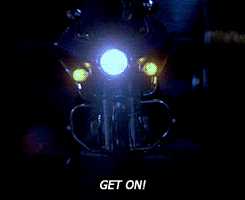 MADELINE SHEEHAN
"USA Today bestseller, Madeline Sheehan, is the author of the Holy Trinity series, and the Undeniable series.
Other works include the dystopian series 'Thicker Than Blood', Thicker Than Blood and Beneath Blood and Bone, and a contemporary romance novel, Shut Up and Kiss Me."
For a listing of what she's currently working on, upcoming releases and charity anthologies, please visit: http://www.madelinesheehan.com.
AMAZON: http://amzn.to/2G73rQ4
Beneath Blood and Bone (Thicker than Blood Book 2)
AND
Claire C Riley
Claire C Riley is a USA Today and International Bestselling author as well as a #1 Bestselling British Horror Author.
Her works include:
Odium The Dead Saga Series,
Odium 0.5 Novella Series,
Limerence (The Obsession Series)
Twisted magic,
Out of the Dark,
She has also co-written several books with fellow USA Today Bestselling Author Madeline Sheehan, including:
Thicker Than Blood Series and Shut Up & Kiss Me.
She writes dark twisty words, is a lover of epic romances, and an eater of cake!
She writes characters that are realistic and kills them without mercy.
She lives in the UK with her three young daughters and husband.
Claire also writes biker romances under the pen name of Cee Cee Riley.
Please check out her social media pages for news of her upcoming releases, future book signings and more.
https://www.facebook.com/ClaireCRileyAuthor
http://www.clairecriley.com
AMAZON: http://amzn.to/2G79ZhG