Hey y'all! So, this is 
DAY 6

(already??) of the 

BOOK AUTHOR CHALLENGE

 hosted by the sweetie pies over at Beware of the Reader and Collectors Of Book Boyfriend. Go check out their fantastic blogs!
Today's prompt is
DARK ROMANCE AUTHORS

. When I saw this, I immediately thought of the most

AWESOMELY TWISTED

minds I've ever read! I

FLOVE

the gritty, raw stories these ladies churn out to the point that I binge read one book after the other! These stories are

GRIM

,

HARSH

maybe even

TABOO

for some but they're all

SEXY

and they all have an

HEA

!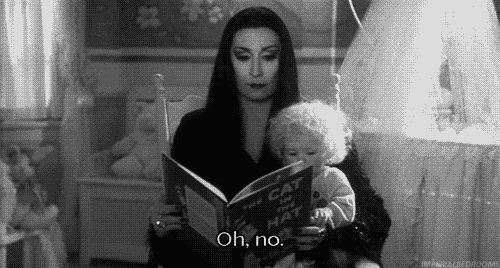 M. ROBINSON
"USA Today Bestselling Author of El Santo, Road to Nowhere, Ends Here, Keeping Her Wet. El Diablo, The Good Ol' Boys Standalone Series, The VIP Trilogy, Tempting Bad, and Two Sides."
http://www.authormrobinson.com
http://www.facebook.com/authormrobinson
https://www.instagram.com/authormrobinson/
Snapchat: AuthorMRobinson
YouTube Channel: http://bit.ly/2Catz97
Reader Group: http://www.facebook.com/groups/M.RobinsonVIP/
Email: m.robinson.author@gmail.com
AMAZON: http://amzn.to/2Hc5OQX
Road to Nowhere, Ends Here Bundle
T.M. Frazier
"T.M. Frazier is a USA TODAY BESTSELLING AUTHOR best known for her KING SERIES. She was born on Long Island, NY. When she was eight years old she moved with her mom, dad, and older sister to sunny Southwest Florida where she still lives today with her husband and daughter.
After graduating high school, she attended Florida Gulf Coast University and had every intention of becoming a news reporter when she got sucked into real estate where she worked in sales for over ten years.
Throughout the years T.M. never gave up her dream of writing fiction. With her husband's encouragement, and a lot of sleepless nights, she released her first novel, The Dark Light of Day, in 2013.
She hit the USA TODAY bestsellers list for the first time with Tyrant in 2015 and her book Preppy Part One, was a 2016 Goodreads Choice Award finalist for best romance."
Facebook: http://www.facebook.com/tmfrazierbooks Instagram: http://www.instagram.com/t.m.frazier Twitter: http://www.twitter.com/tm_frazier
AMAZON: http://amzn.to/2Fv1Zco
Up in Smoke: A King Series Novel